About Mutable Music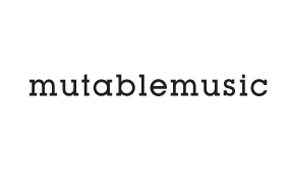 Mutable Music, the label of new music baritone Thomas Buckner, founder of the legendary 1750 Arch Records, featuring creative contemporary music.
» VIEW BLOG
Mutable Music Blog Feed
almar on 10/25/2012 at 05:25PM
Via Mutable Music » Visit Blog
» 0 COMMENTS
almar on 02/11/2011 at 09:28PM
Thursday, February 17, 2011 @ Roulette
Roscoe Mitchell 70th Birthday Celebration
Two contrasting settings featuring innovative woodwind virtuoso and Art Ensemble of Chicago founder Roscoe Mitchell. Electronic music pioneer David Wessel and Roscoe Mitchell, long time collaborators, play a set of duo improvisations, followed by the Roscoe Mitchell Quartet featuring Dave Burrell (piano), Henry Grimes (bass), and Tani Tabbal (drums).
Via Mutable Music » Visit Blog
» 0 COMMENTS