Album Description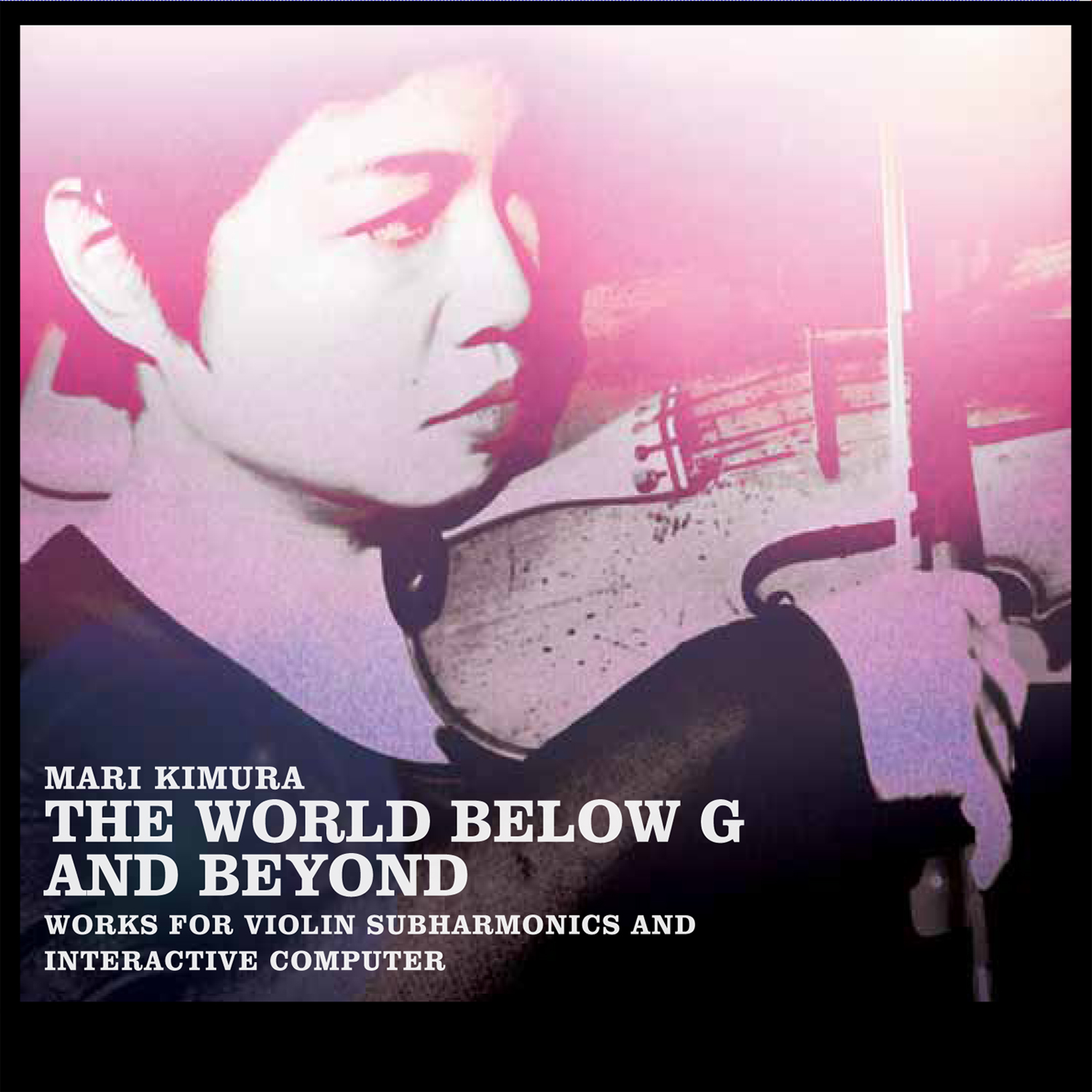 Released:
October 1st, 2010
Mari Kimura is a creative violinist carrying on the tradition of renovation and transformation of her instrument by composing for herself, using the media that is available in her lifetime. This album includes two kinds of works: solo violin works using "subharmonics", an extended bowing technique she developed, and works for violin and interactive computer. 
In April 1994, at a solo recital in New York City, Kimura introduced subharmonics as a musical element to extend the range of the violin by a full octave below the open G string without changing the tuning. Playing subharmonics takes precise control of bow pressure and speed, reliably and repeatedly on demand, which is extremely hard, especially in real time performance situations. Her introduction of subharmonics was widely praised by Edward Rothstein, the chief critic of The New York Times who described it as, "revolutionary technique" for the violin.
Kimura took these obscure sounds and developed them further. She created compositions using subharmonics not for the sake of novelty but to use them as a new element for the musical language for the violin. This album contains many of her early works using subharmonics controlling different subharmonic intervals, such as subharmonic octave, third and second.
Since the early 1990s, Kimura has also been a violinist/composer specializing in interactive computer music composition and performance. She created many works for the violin using an interactive computer music program MaxMSP. On this album she includes some of her older works for violin and MaxMSP, as well as more recent compositions. 
Album
THE WORLD BELOW G AND BEYOND
THE WORLD BELOW G AND BEYOND
by
Mari Kimura
is licensed under a
FMA-Limited: Download Only License
.