You came this way:
Home
> Curator:
ccCommunity
>
et_
et_

(1 Albums, 11 Tracks)
Artist
LOCATION:
Bezhetsk, Russia
It all began a long time ago – in 1996 – when a young kid got his grandmother's half-broken guitar down from the attic. He learned a couple of chords, and after that everything started coming together, all on its own… 
"First of all I played around with some amateur software. I put together some laughable arrangements, just so I could show my friends. There was an electric guitar, a bass, some drums, and then I added a synth. My enthusiasm gathered speed – and then the whole thing snowballed. I started defining my own musical style, even though its origins were definitely in other people's works – stuff by my favorite artists. I combined live instruments with fat-sounding loops, then the synths – all kinds of morphed styles. I'd use lots of upredictable transitions in the music, too: I'd shift from the sounds of some studio-bound electro group to the roar of SOR… all kinds of silliness!"
When all's said and done, everything merges as a full-blooded orchestra. It comes together as a single project, called "et_".
via et_ via Far From Moscow
» READ MORE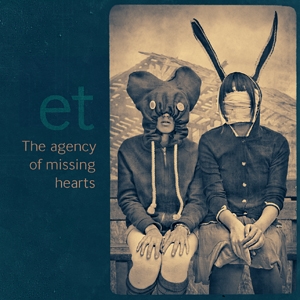 Jamendo