Album Description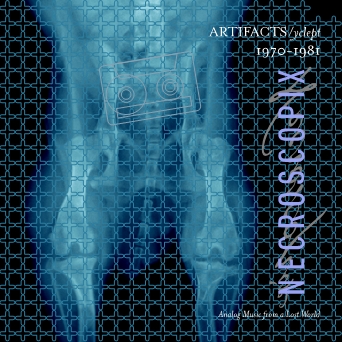 Download a PDF booklet of liner notes, commentary, musician listings and artwork here.
This is a simple documentary survey of a very particular time and place; a sliver of a local culture — made in imitation of, or perhaps as a salute to the work of musicologist, Dick Spottswood, one of our heroes. The best stories can't be told in this amount of space, but here's an outline:
"...in Richmond, or in any Southern city for that matter, you do see types now and then which depart from the norm. The South is full of eccentric characters; it still fosters individuality. And the most individualistic are of course from the land, from the out of the way places." 
 — Henry Miller,
"The Air-Conditioned Nightmare" (1945)
The oddest of us were, to be sure, not from the Big City, but while many here came from places like Boones Mill, Roanoke, Martinsville, Clarksville and Culpeper in Virginia, and Winston-Salem and Greensboro in North Carolina, nearly half came from the D.C. suburbs, all converging on the urban scene around the art school at Virginia Commonwealth University in the late 1960's. 
And, if the South is indeed full of "eccentric characters," what is art school, if not a universally potent magnet for creative misfits? There isn't a person on these two discs who ever intended to be what the Japanese call a "salary man," and though most succeeded in that intention, some inevitably succumbed, while more than a few died resisting in their own way (see the list, please) — and others just disappeared.
Richmond is less than 100 miles from Our Nation's Capital, which in pre-digital days was still worlds away from the major centers of the Counter Culture on the West Coast and in NYC, and that remove forced us to interpret and synthesize a take on the zeitgeist that was uniquely our own.
From the beginning too, we felt that we differed from other regional scenes because of our abiding interest in and exposure to the world of music outside of Pop: Free Jazz, Musique Concrete, Gamelan and much more. 
By the time the earliest Artifacts bands, Titfield Thunderbolt, Big Naptar, Frozen Horizons, Les Ultratones and others, took the stage, the peace and love Sixties were collapsing, the government was still trying to draft us into the Vietnam War and a permanent, and in some cases debilitating, cynicism had infected us all. 
So much so, that even at the end of the following decade, Network/R.M. Keller, from his studio in Cairo, still felt a need to disavow the insipid notions of Flower Power by grumbling, "Shit on the Age of Aquarius" (Onoonanism on Disc 1). 
In 1970 Stymie the Hermit and Key Ring Torch launched the five-piece Titfield Thunderbolt, a band whose act was fundamentally more conceptual event than rehearsed performance. Their unpredictable stage shows included the use of costumes, sparklers, card games, phoned-in solos, keyboards played with live lobsters, drums pounded with frozen fish, walkie-talkies, stylophones, short wave radios — almost anything that would make a noise. Later that year in a major coup, they were asked to open for Frank Zappa's Straight label's hot new band, Alice Cooper; and in 1971 the band held a show in a city park in which they played unseen inside a bamboo thicket.
Deke Naptar arrived in 1968 to attend drama school, but quickly dropped out and embarked on a decade of homeless drifting, multiple misdemeanor arrests and local fame as an impulsive performer who never stopped performing, on stage or off. Big Naptar was originally put together just to provide Deke with a launching pad, but the band soon abandoned that effort and left to perform their own material. 
Group improvisation, everyone's original modus operandi, soon began to incorporate structure and song writing, but the search for spontaneous invention always prevailed, simply because none of us were inclined to play the same thing twice.
All the earliest bands were, in fact, consciously trending towards what the Lounge Lizards, ten years later, would call "Fake Jazz", or what the NYC music press in the early 80's would label "No Wave."
While collectors in cities across America are still uncovering and re-releasing lost, self-produced 45s and LPs from this same era, no one here had the wherewithal to even consider going into a professional studio. We were busy though, creating our own culture on the fly and recording it as best we could as we went. Those early efforts filled numerous cardboard boxes with countless "low-fi" (before anyone ever thought of calling it that) cassette and reel-to-reel tapes from which much of this collection has been mined. 
The Titfield Thunderbolt single, "Born on the Wrong Planet" b/w "In the Can" (1970), pressed as part of a Commercial Art class assignment and culled from live recordings, was the only piece of real vinyl produced until The Single Bullet Theory, Idio-Savant and The Orthotonics paid to be recorded in the very late Seventies.
By late fall of 1972, Big Naptar had split and the remaining musicians formed X-Breed. Stymie the Hermit (now Corvus Crorson) moved to D.C. for work, where he later started and continues to record with Bomis Prendin (see the famous Nurse with Wound List), while Key Ring Torch lingered in Richmond calling his low-profile solo act Wm. Burke's Hideous Truth.
Besides X-Breed, the Mid-Seventies belonged mostly to The N.Y. Dux, self-described "militant jazz snobs who played enough gigs to earn a middle class wage,"and who truly did seem to be be playing all the time. The band also served as the last group brave enough to periodically put the unpredictably volatile Deke Naptar on stage as a front man.
New exploratory ensembles, Idio-Savant (Shakers in a Tantrum Landscape), The Tom and Marty Band (Afraid to Go to Sleep) and The Orthotonics followed in the late Seventies, while X-Breed morphed into more mainstream local favorite, Single Bullet Theory, who toured the country with The Stranglers, and opened for The Pretenders, The Ramones, The Romantics and others, and cut an LP for a major label, before calling it quits in the early Eighties.
Born out of Idio-Savant, The Orthotonics first recorded a cassette-only release, "Accessible as Gravity" and later two albums for Fred Frith,"Wake Up You Must Remember" and "Luminous Bipeds." Members have since played with a list of bands too long to include here, among them Sparklehorse, Curlew, And the Wiremen and Rattlemouth.
Somewhere around the turn of the millennium, J.W. Burke, Jr. (Key Ring Torch) moved out to the suburbs, where he isolated and immersed himself in a world of Irish breakfast teas, guns and conspiracy theories.
And on Mother's Day in 1981, Rodney Michael Sizer (AKA Deke Naptar, Rodney Maynard and Mr. Megaton), wearing borrowed clothes, crawled through the ventilation system of his ex-wife's house, then sat on the edge of her bed and smoked six cigarettes, before lying down and shooting himself once through the heart with a .22 pistol.
(Bang! Brackets Closed: 1970-1981)
 — Bill Altice, Richmond, VA 2009
Album
Necroscopix (1970-1981)
Disc 1 of 2
Disc 2 of 2
Necroscopix (1970-1981)
by
Various Artists [Artifacts/yclept]
is licensed under a
Attribution-NonCommercial-NoDerivatives (aka Music Sharing) 3.0 International License
.
Album Notes