Album Description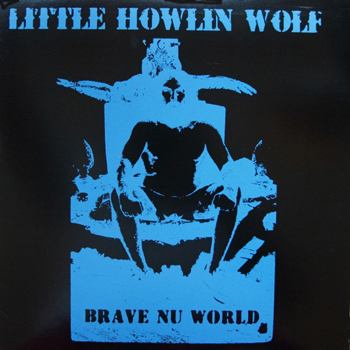 Released:
January 13th, 2009
Recorded:
August 23rd, 2005
After 18 years James Pobeiga, aka Little Howlin Wolf, Shadow Drifter, Buccaneer Bob, Deacon Blue, etc...returns.  Features Wolf on every instrument, mixed with downhome caveman indiscrestion and up-above-it self-approval of each weird intuitive leap.  Blasted, purposefully underground, and adamnantly original, Wolf's style results in some seriously messed-up records.
Recorded by Twig Harper in his West Baltimore Diamond Eyes studio in killer LHW style: flowing over dubbed/bounced 4-track. (-via Ehse Records)
Brave Nu World
by
Little Howlin' Wolf
is licensed under a
Attribution-Noncommercial-Share Alike 3.0 United States License
.
Ehse Records