About disquiet.com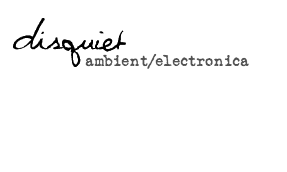 Listening to art. Playing with audio. Sounding out technology. Composing in code.
Since 1996, Marc Weidenbaum's Disquiet.com has offered reflections on ambient/electronic music, and interviews with the people who make it. For more information, check out the site's F.A.Q.
» VIEW BLOG
disquiet.com Blog Feed
jason on 11/24/2012 at 12:00AM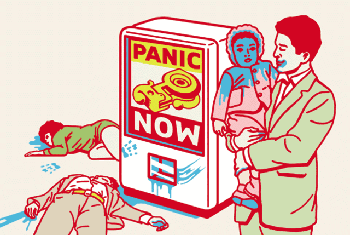 Disquiet Junto is an interactive project from Disquiet.com, Marc Weidenbaum's long-standing website about ambient music, electronic audio and creative technology.
The Junto is an online collective that is open to your participation as its members create sonic responses to a weekly set of creative constraints. Assignments start with anything from the sound of ice cubes to the sound of your own trash. Subtractive audio processing, archival Edison Cylinders, Creative Commons netlabels, the sounds of Hurricane Sandy, fake field recordings, and remixes of the Junto itself are just a few of the prompts for this project that is showing no sign of slowing down.
Disquiet Junto recently surpassed 1500 tracks, and Marc selected a sampler for the Free Music Archive. It begins with two industrialized remixes composed of soundscapes from retails spaces, followed by two actual soundscapes from retail spaces, and concludes with two artificially created soundscapes of imaginary retail spaces.

The  Disquiet Junto has also spawned a concert series, including a performance this Tuesday Nov 27th at NYC's Apex Art gallery (part of Rob Walker's 'As Real As It Gets' exhibit), and Dec 6th at San Francisco's Luggage Store Gallery.

I interviewed Disquiet's Marc Weidenbaum by email.
What inspired you to start the Disquiet Junto and how does it compare to some of the other projects you've curated in the past like Instagr/am/bient and Our Lives in the Bush of Disquiet?
Each of these larger-scale projects you mention results from a combination of observations and impulses, and it's probably easiest to track the progression starting with the first of them: Our Lives in the Bush of Disquiet. That compilation was released for free download in 2006, ten years after I started Disquiet.com. It happened not as a plan but as the result of an impression, and a desire. Brian Eno and David Byrne had released stems, which is to say chunks, of songs off their landmark My Life in the Bush of Ghosts album to celebrate its anniversary, and they invited listeners to rework the material and post it on a website they'd set up. I didn't find much to enjoy amid what I heard, and it occurred to me that there were musicians I'd like to hear do remixes. In the process of suggesting to some of these musicians that they do such a thing, collecting them for release as an album was the natural next step.
READ MORE
Via disquiet.com » Visit Blog
» 1 COMMENTS