New Weird Australia (Label)
Eclectic & experimental Australian Music.
About New Weird Australia
New Weird Australia is a not-for-profit initiative designed to promote and support new eclectic and experimental Australian music. Our current projects include a free compilation series, a label (titled 'New Editions'), a weekly radio show on Sydney's FBi 94.5FM (stream online at fbiradio.com) and an irregular program of live events.
» VIEW BLOG
New Weird Australia Blog Feed
Like a pack of kids at the back of the bus, hacking Minecraft and throwing buns at hipsters, Sydney's Filthy Children arrive with a howl, indifferent to the past, present and future.  Their debut collection of disparate electronics pays little respect to those that have preceded them, those who tweak in their orbit, or those that are likely to follow.  
Across 20-tracks, Chillection is a free selection of FilChil's nonchalant side, featuring cuts from Defocus, Canecutter, Paperclip Galaxy, Mystery Wagon, Baerfrens, Moufteef, L-X-EN, cyber.akb, Kwze, Kaukana, Carpet Brick, Kuwait Paragraphic and Ilki - a wanton manipulation of the DNA of Australia's electronic music, foreshading everything and nothing.
In their own words: "Chillection is a journey through sounds, sights, textures, graphics, boss levels, loading screens, character select, hidden packages, rainbow roads, techno schmeckno, dragons, wizards and warlocks, the temple of time, pallet town, springfield, rivendel and winterfel."
Via New Weird Australia » Visit Blog
» 0 COMMENTS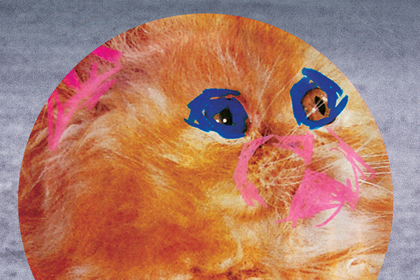 Our latest compilation is titled 'Gloss & Moss' - 22 tracks of new, eclectic and experimental Australian music co-curated by Melbourne-based label Fallopian Tunes, and Stuart Buchanan from New Weird Australia.  Here Stuart Buchanan talks about the background of the compilation - download for free on the Free Music Archive.
Finding Fallopian Tunes' early release 'Berlin Mixtape' was nothing short of a godsend.
Hunting down music to play on the weekly New Weird Australia radio show is never a chore, the hunt can be both exhilarating and frustrating. Yet, finding one relevant new release may take hours, and only yield a single track. Hence the night when 'Berlin Mixtape' was discovered remains firmly etched in memory – sixteen tracks of new, eclectic and experimental Australian music, and all of them gems. The concept seemed eerily, and generously, familiar.
Naturally enough, the mixtape received a ritual flogging on the radio show – I simply couldn't get enough of it – and it also conveniently led to the first release on the then nascent label, the stunning debut from Yolke, titled Poppy Wash. Yet, at the same time led nowhere – Fallopian Tunes had no web site, and little web presence – which, contrary to what a manager might tell you, simply added to the allure of the label.
Many months later, we finally met each other virtually, complemented each other for our respective output, and danced around the idea of perhaps linking arms and working on a shared release. 'Gloss & Moss' is the result: 22 tracks, 11 a-piece, representing precision and imprecision – controlled chaos and chaotic control. In splitting hairs over definitions, this 'Australia Mixtape' has both its cake and devours it – we can pay attention to the difference, or ignore it all together. Like Fallopian Tunes and New Weird Australia, it's two sides of the same coin – a collection of exceptions that prove the rule.
Via New Weird Australia » Visit Blog
» 1 COMMENTS