About Mass Dist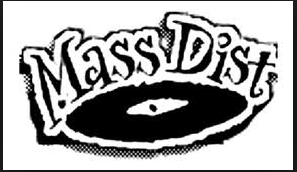 massdist on 02/22/2018 at 09:50PM
Oh my god, I'm done!
Over 100 MASS DIST records made over 25 years are now up on the Free Music Archive! ALL OF THEM!
This took months and months, and years and years, and hours and hours every week. I'm relieved. I'm exhausted. I'm very proud.
I want to thank Jonah Rapino, Cesar Siguencia, and Cheyenne Hohman for all the help! And thanks to the Free Music Archive for being such a great home for all of our music!
To tie it up, one last batch of rando weirdo MASS DIST for you:
LANCE ROMANCE, DUDE TOUR, NATURE BOY, DON LENNON, GODBOIS, TUTTLE MUSIC, GRAND ISLAND, OPEN MIC NIGHT, WACSAC, MAGGOTZOID, and MARTYR MINER
I got a couple ideas of things I'd like to upload to the FMA in the future, but the big pile is done. The mountain is levelled. I can rest. Move on to other ridiculous things.
I'LL BE BACK! 
Via Mass Dist » Visit Blog
» 4 COMMENTS
massdist on 11/28/2017 at 01:35PM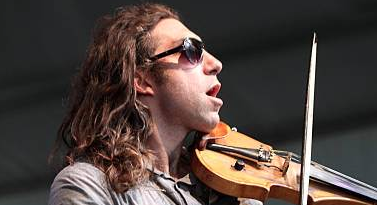 Let us celebrate my hero, Jonah Rapino.
His music is light years ahead, I'll explain.
Jonah, I think, is a musical visionary, in that, he see's music, and this includes an advanced mind when it comes to writing, arranging, producing, performing, editing, the whole nine. I've sat beside him many times making records, and to see him sculpt the sound, hearing things that you can't hear, creating future music, has endlessly inspired me. And let it be known that Jonah is my partner here at Mass Dist so bear with my bias. But his body of music represents boundless creativity and forward thinking. Within these projects Jonah has experimented with live quadrophonic sound, DIY visuals, theatrics, costumes, string ensembles, electronics, etc, and his sublime production. He was way ahead of, not only his friends, but the scene, in general. And best of all - the music. Jonah is a violinist, so prepare to be entertained by violin over beats, people. He's trying new things. Curently, Jonah has moved on to Ethiopian Orchestras, Big Time Movie Soundtracks, and his beloved Devil Music, but maybe if we scream loud enough he'll humor us with new diy recordings. Jonah! Jonah! Jonah!
And now, on the Free Music Archive, Jonah Rapino's Complete Mass Dist Works:
New Millenium String Ensemble 1
New Millenium String Ensemble 2
Adventures In Flying Soundtrack
and
ALL HERE AT MASS DIST
Via Mass Dist » Visit Blog
» 0 COMMENTS