Album Description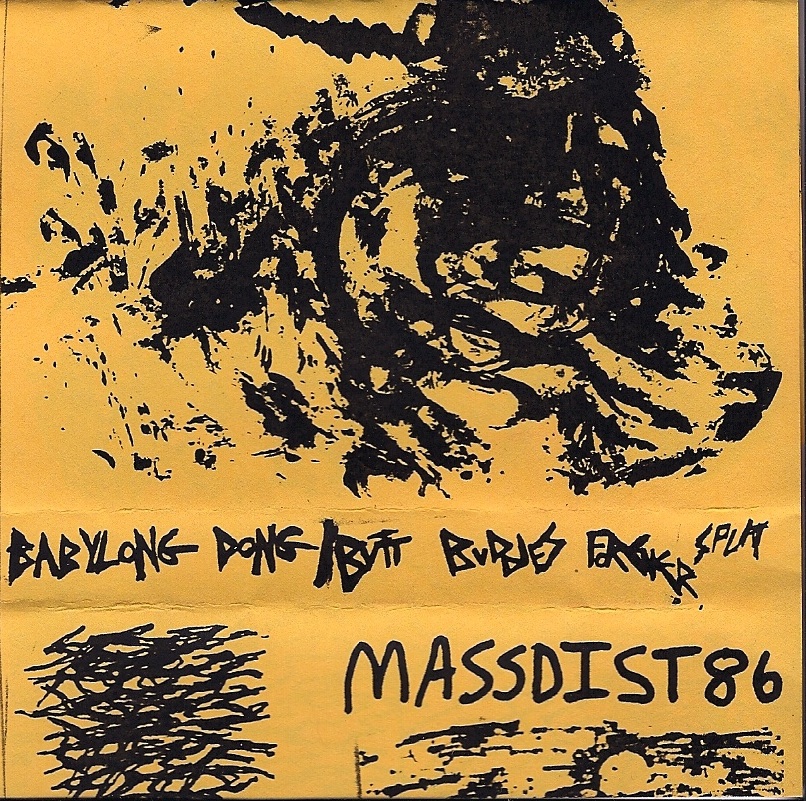 MD #86
Originally a split tape with Babylongdong
I am Colin. Colin is me.
When I was on tour all the time with Usaisamonster, I'd also keep busy making experimental tapes and whatnot on the side with one night only bands. I'd sell these tapes and get my ya ya's out too.
Here are all of them.
Monogamous Octopus was a one night only George Michael cover band etc with brand new musicians Barbara Schauwecker and Meghan Eckman. Raw on purpose and by accident.
Live Loop was my interpretation of Zappa Beefheart's "The Blimp" performed by the Dude Tour dudes - Jimmy Cousins, Adam Taber, Dan Beckman, Rob Francisco, and Jeremy Harris.
Guitars was a nice jam day with old buddy Eric Boros. Just wanted to make something together.
Langenius was a piece I wrote for a small orchestra led by David Kadden and recorded in Anthony Braxton's room at Wesleyen U.
High As Hell was is an unlistenable? noise collage. Kinda one of my specialties.
Babylongdong and Butt Buddies Forever were two 1 night only bands with silly names with frequent collaborator and old friend Sara Shapouri. Noise.
It's a dark twisted funny road to hell and back to black and smack a dack.
Thanks for the time.
Album
Babylongdong Split Tape
Babylongdong Split Tape
by
Butt Buddies Forever
is licensed under a
Attribution-NonCommercial-NoDerivatives (aka Music Sharing) 3.0 International License
.