Album Description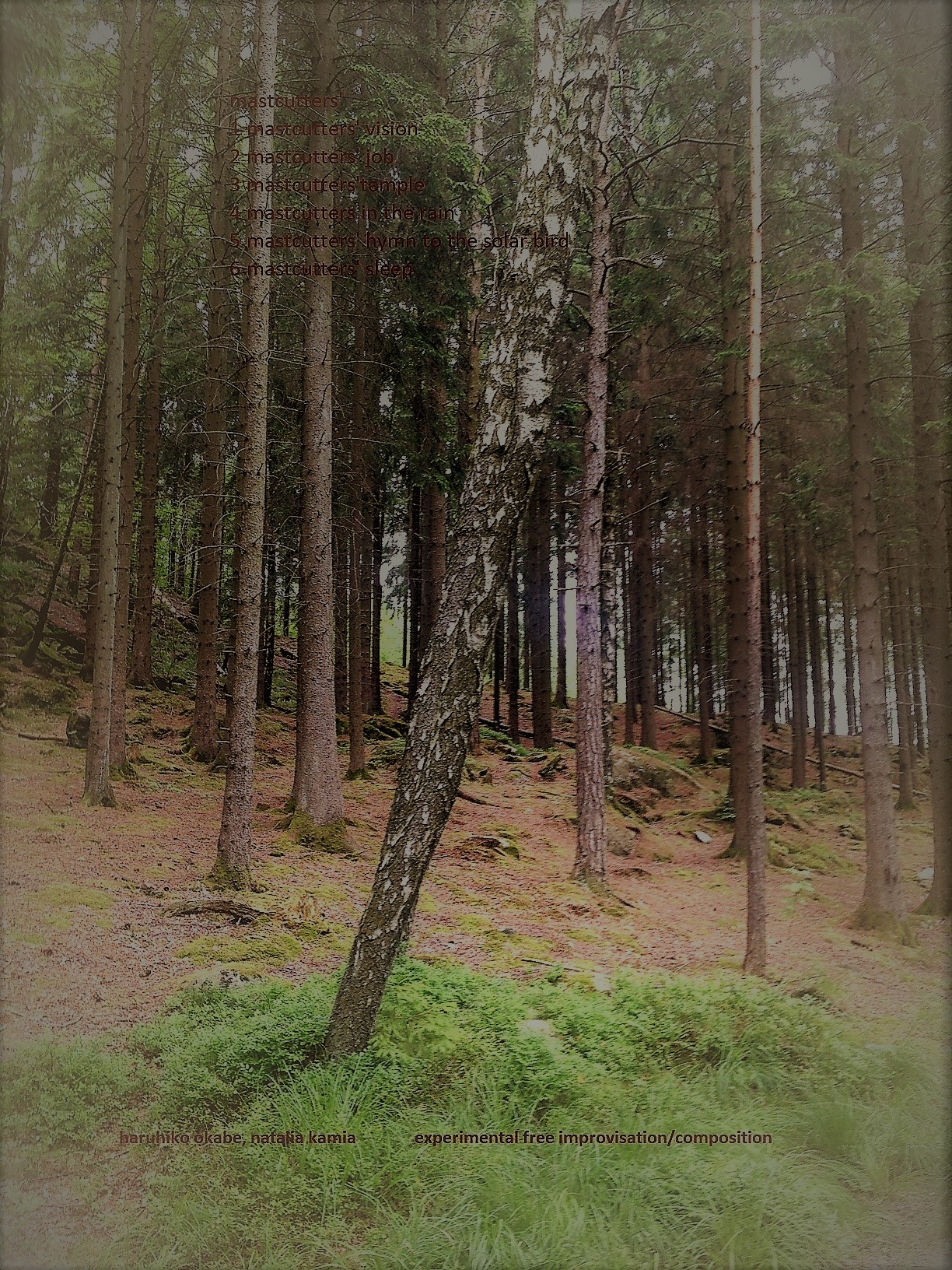 Released:
September 6th, 2017
the title of the album comes from the name of the church, located on heights close to the neighborhood where the recordings were made, masthuggskyrkan. it is a bad translation from swedish: hugga means cut or fell trees – for making masts. the area was known for its workshops, thus the name of the church. and sweden is rich in timber.
all tracks are unedited free improvisations, except two, which are layered with a field recording of the rain (initially it was supposed to be an outdoor concert, but the weather was unkind), alt some kitchen clutter, everything played and recorded at natalia's place.
instrumentation:
mastcutters' vision. haruhiko okabe:sax. natalia kamia: candle stand.
mastcutters' job. haruhiko okabe:sax. natalia kamia: piano.
mastcutters' temple. haruhiko okabe: hichiriki. natalia kamia: toy piano, toy marimba, wooden box.
mastcutters in the rain. field recording of rain from the same session, kitchen percussion, water.
mastcutters' hymn to the solar bird (golden cock on the church spire). haruhiko okabe: soprano recorder. natalia kamia: toy flute.
mastcutters' sleep. haruhiko okabe: slide whistle,percussion. natalia kamia: candle stand, broken guitar.
mastcutters
by
natalia kamia and haruhiko okabe
is licensed under a
Attribution-NonCommercial-NoDerivatives (aka Music Sharing) 3.0 International License
.