Album Description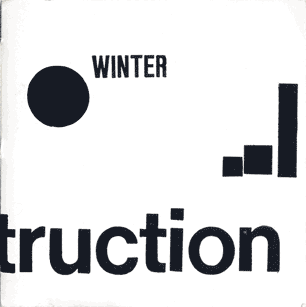 "Winter Construction" was a cd-r compilation from 2001 focusing on Chicago artists working in the intersections between improvised music, laptop electronics, noise, and other ill defined genres.  The disc accompanied a hand letterpressed and handbound text object focusing on mapping systems. 
Album
Winter Construction
Winter Construction
by
dead ceo
is licensed under a
Attribution-Noncommercial-No Derivative Works 3.0 United States License
.
Nat Roe on 06/24/2009 at 03:34PM
I first ran into Kyle Bruckmann's oboe shredding insanity while listening to the (recently uploaded on the FMA) comp of Chicago avant-gardists, Winter Construction.  Turns out Bruckmann's garnered quite the reputation for his improvisations. 
As of late, I've been really enjoying the free saxophone improvisations of Kang Tae Hwan, and Bruckmann's solos are definitely in that vein - tons of reaching through overtones (especially the highest reaches of the instrument) and exploring the extended faculties of the oboe.  I always used to kinda scoff at circular breathing because of the Kenny G connection, but listening to music like this makes me realize how crucial it can be to give proper space for an idea.  You can find Bruckmann's homepage here and listen to his other tracks on the FMA here.
» 1 COMMENTS