Album Description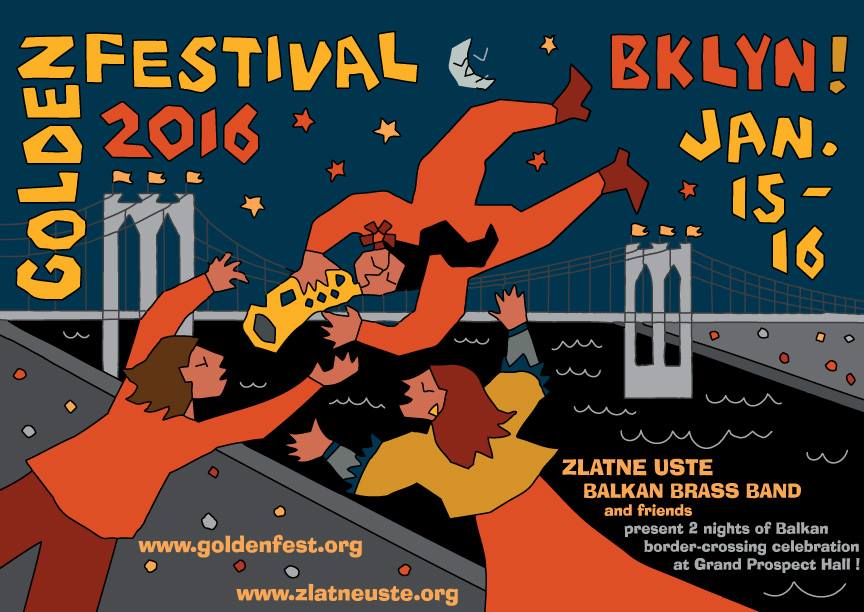 Zlatne Uste (Golden Lips) is an internationally known group of American-born musicians playing traditional music of the Balkans, primarily representing Serbian, Macedonian, Bulgarian and Romany (Gypsy) traditions. Four-time invited guest at the Dragachevo Brass Festival in Gucha, Serbia, the 12-piece band is among the foremost presenters of traditional Balkan dance music in the United States.
Live at Golden Festival 2016
Live at Golden Festival 2016
by
Zlatne Uste Balkan Brass Band
is licensed under a
Creative Commons Attribution-NonCommercial-NoDerivatives 4.0 License
.