Album Description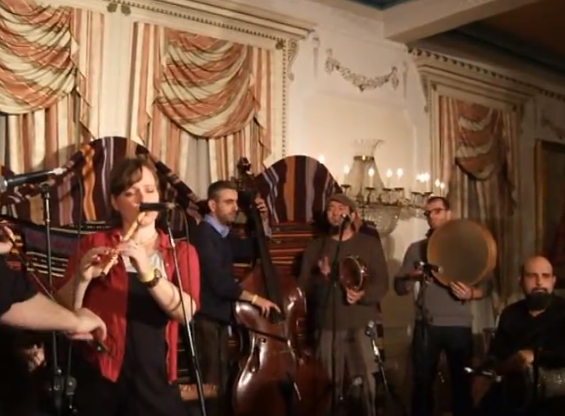 Released:
January 12th, 2013
Arabic/Egyptian music and dance, especially from the golden age of Egyptian Cinema (1940's-60's).
The Golden Festival is an incredible grass roots event, New York's only music and dance festival of its kind celebrates 28 years of live Balkan, Roma ("Gypsy") music and beyond. The Festival is hosted by Zlatne Uste Brass Band and features dozens of live bands playing on four seperate stages.
Live Performance
Live at the 2013 Golden Festival
Live at the 2013 Golden Festival
by
Zikrayat
is licensed under a
Attribution-Noncommercial-No Derivative Works 3.0 United States License
.