Album Description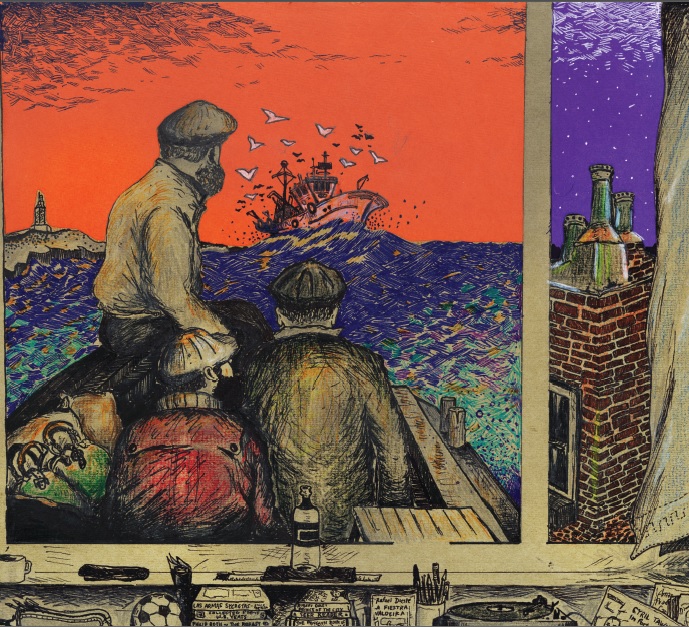 Released:
April 16th, 2016
Zapa - The Long Trick (VULP-0074)
1. The Foggy Dew
2. Ghosts
3. Song of the Gull
4. Make It Last
5. When I Get to the River
6. Across the Empty Vale
7. Down Mountain Crown
8. Next to You
9. Strange Stranger
10. Johnny's Gone (Free and Easy)
All songs written by Miguel Zapata except 'Johnny's Gone' (Traditional)
Miguel Zapata: 6 & 12-string acoustic guitars, piano, harmonica, percussion, vocals, production & all artwork.
Jacobo Manso: slide dobro on tracks 2 & 4.
Kenneth Cohen: accordion on tracks 3 & 8.
Fragment of John Masefield's 'Sea Fever' on track 7 recited by Martin Crawley.
Recorded at home between September 2015 and February 2016.
Contact: zapa.blues@gmail.com
The Long Trick
by
Zapa
is licensed under a
Creative Commons Attribution-NonCommercial-NoDerivatives 4.0 License
.