Album Description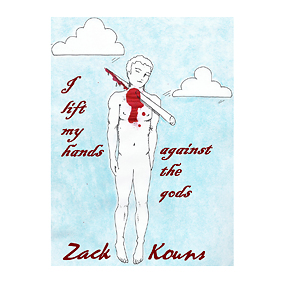 "I lift my hands against the gods" is a panoramic, episodic, aural and textual examination of the first five hundred years of modern history beginning with Christ in the garden of Gethsemane and concluding with the Roman empire succumbing to the barbarian hordes. In between these two cataclysmic events (the former being one of the most poetic and moving in our recorded history, the latter displaying the generally unpoetic gradual decline and descent into the dullest sort of decadence that always heralds the death of a civilization) there are first person studies of Marcus Aurelius and Julian the Apostate, pagan sensuality blooming with violence, brutalized martyrs, alternate sects of Christianity, heretics, esoteric and symbolic thought, execution, the ecstasy and joy of pain and the transcendence of flesh, spectre saints pierced with arrows, thougtless and repulsive murders, sacrifice, belief, crowded market places, foreign tongues, myth, nauseating smells, blood and bile; in other words, life itself."
Album
I lift my hands against the gods
I lift my hands against the gods
by
Zack Kouns
is licensed under a
Attribution-NonCommercial-NoDerivatives (aka Music Sharing) 3.0 International License
.