Album Description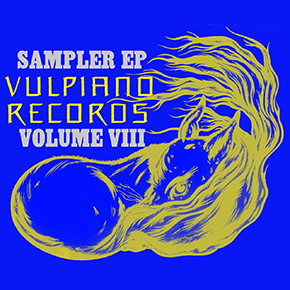 In the midst of Netlabel Day 2017, Vulpiano Records is pleased to offer the latest sampler EP, featuring artists both new and old: When We Live, Abishai, Enrico Falbo, Derek Piotr, Osiris Saline, Delicasession, Bisamråtta, and Deathbird Stories. Heavy on ambient, noise, and found-sound.
Sampler EP Vol. 8
by
Vulpiano Records Artists
is licensed under a
Creative Commons Attribution-NonCommercial-NoDerivatives 4.0 License
.