Album Description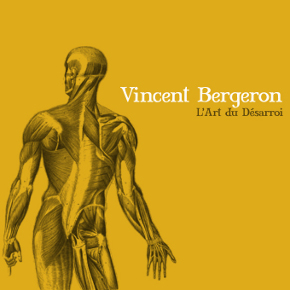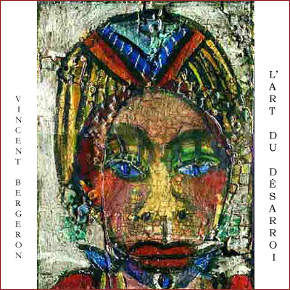 Released:
September 25th, 2006
How can I possibly describe the music of Vincent Bergeron? A surreal French cabaret? Pierrott Lunaire on acid? The only thing I'm sure of is that you have never heard anything like it before. Bergeron, as well as I can understand it, takes sound samples from practically everything, cut them up is small pieces, and pastes them together in a sort of sound mosaic. Then he adds his own voice, which itself has a eerie but charming quality, and cuts that up to fit his instrumental creation. All of this is assembled into a well structured lyrical composition. This is some of the most original music I've heard in a long time. In today's terms, this is beyond bizarre. In the future, it will probably be called brilliant.
source: review on Free Albums Galore
L'Art du Désarroi
by
Vincent Bergeron
is licensed under a
Attribution-NonCommercial-NoDerivatives (aka Music Sharing) 3.0 International License
.
iTunes