Album Description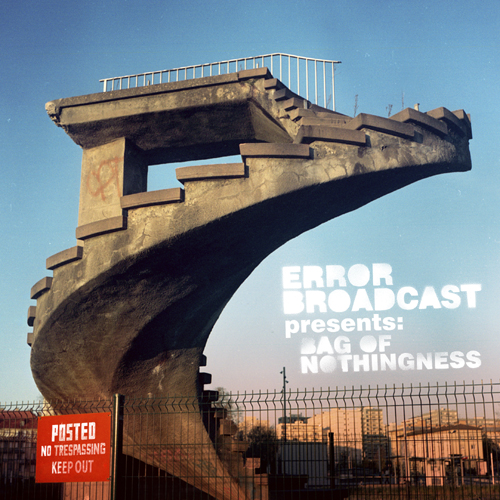 Released:
February 18th, 2009
Bag of Nothingness is a collection of 17 experimental Hip-Hop tracks. Attempting to chronicle the new world of 21st century hip-hop, the compilation features artists that ditch soul samples and instead vie for syths. Luckily for us, these artists ease the transition to this new sound by keeping the groove that makes hip-hop so great.
-mfpole

Bag of Nothingness
by
Various Artists [Error-Broadcast]
is licensed under a
Attribution-NonCommercial 3.0 International License
.