Album Description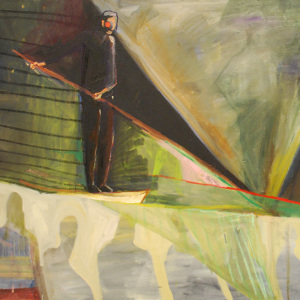 Released:
February 11th, 2013
Follow up compilation of experimental electronic tracks from artists out of Portugal and the North America. The theme of the compilation is crossing the Atlantic ocean. Organized and co-released by Thisco Records. Features tracks by Mantrakid, ocp, Oxford Icebergs, Human Being, Sci Fi Industries, Infetu, ps, Dyman, Com. Gen., shhh..., Waste Disposal Machine, Undara, Mystified and AVOIDANT. Artwork by American painter Ariel Claborn.
AtlanThis 2
by
Various Artists (Enough Records)
is licensed under a
Attribution-NonCommercial-ShareAlike 3.0 International License
.