Album Description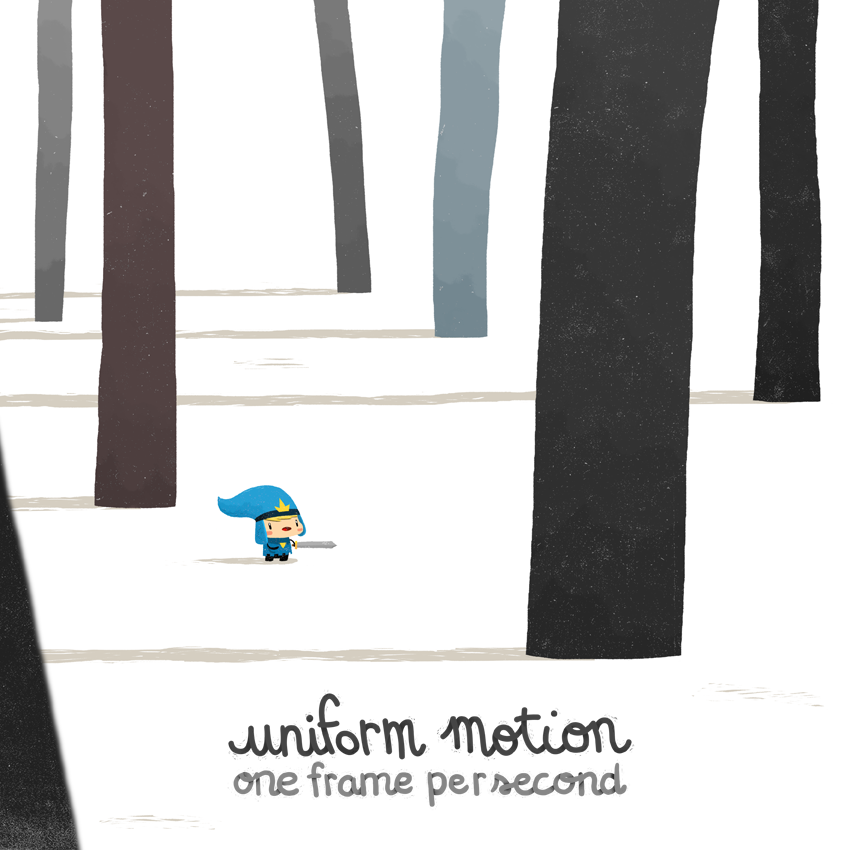 Released:
September 1st, 2011
This is Uniform Motion's third studio album. Recorded in a sound engineering school in Paris, mixed and mastered by the band, however, the production of this album is of little importance, more importantly :

One Frame Per Second is an adventure. The Story of Little Knight, starting off in life with the kind perils one would expect of a young knight. He gets attacked by a giant, his childhood sweetheart, the Princess, gets kidnapped and he must face his biggest fears in order to save her.
Album
One Frame Per Second
One Frame Per Second
by
Uniform Motion
is licensed under a
Attribution-Noncommercial-Share Alike 3.0 United States License
.
Based on a work at
http://uniformmotion.bandcamp.com/album/one-frame-per-second-2011