Album Description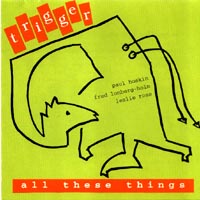 Featuring Fred Lonberg-Holm on cello, Paul Hoskin on contrabass clarinet and Leslie Ross on bassoon. These 3 excellent musicians tread the fine line between composition and improvisation. And to be quite honest, they often cross over that line - in both directions. Their unique instrumentation often leads them to the dark end of the street. 
All Those Things
by
Trigger (Fred Lonberg-Holm, Leslie Ross, Paul Hoskin)
is licensed under a
FMA-Limited: Download Only License
.