Album Description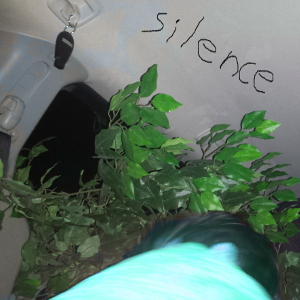 Silence (2017) 
"To Have Your Tape Erased Is The Greatest Escape" (Maya Properties 1:2)  
THIS is an album I wrote and recorded from the end of March to the beginning of May as an exercise to make an album about my day to day life. At the end of April my computer CRASHED HARD on me so I had to work from some salvaged .mp3's to finish it up.  Arguably, this makes it even more intrinsic to my daily life as it's deeply tied to all the events in that time span either by my voice describing the days or by solely being recorded at my house or where I work or by having a weird mix because of dumb computer stuff. This is truly it ya'll ! The walking myth of modern person shrunk down to short pop format.  Anyways, most of my music has been made for night time listening but this is truly a day time album ! Designed for watching trees grow in abandoned buildings, or going for a long aimless walk in your neighborhood or whatever it is you do when the sun is out. I personally like to sing it while I bike to work in the morning, and maybe that is how it's best experienced. Only time will tell ! 
released May 5, 2017  
• Recorded at Piggies Amusement Complex and SpArc Philadelphia 
• Nora Einbender-Luks sings on tracks 1, 2, 3, 6 and 9 
• Sandra Moak plays drums on track 5 
• Jen Williams plays drums on track 2 and guitar on track 5
Silence
by
Tim Woulfe
is licensed under a
Attribution License
.