Album Description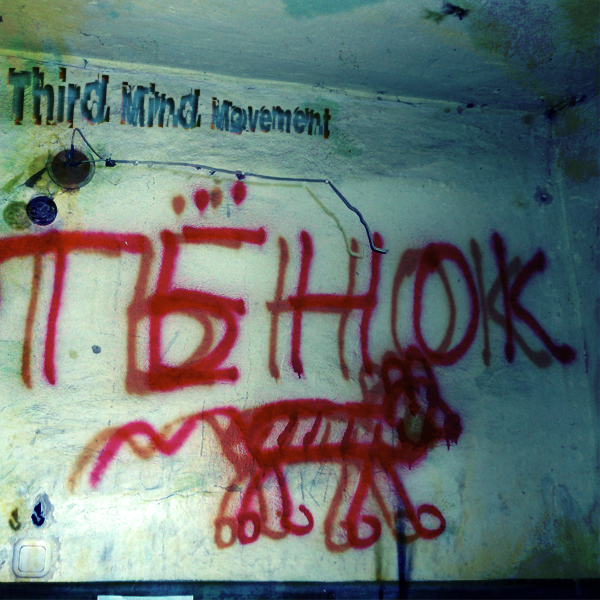 suRRism-Phonoethics is proud to release Third Mind Movement - 'Kitties'
The band formed in September 2010, when three young guys and their minds first met in one point – first in the Net and then IRL. At the same time the first TMM's records were made – they underwent many mutations and improvements ever since. In a little over two years the first house "Life is Fine" was built.
"Kitties" is a big-small continuation-annex for our "Life is Fine", in which still often there are some troubles with electricity supplying and, as a result – with lighting. In the fall of 2013 Arsenic Strychnine went into this annex to take care of Kitties. For the last three months he left them only once and went out, when he got sick and asked a certain Wounded Nurse for her medical help. The Nurse deigned to help, using a black marker for having written out the recipe on the creasy piece of paper (on which Arsenic printed a plan of his route through subway, probably because he had been afraid of getting lost on his way to the Nurse). After reception and therapy, happy and cheerful, with the recipe grasped in his fist, Arsenic returned from the Nurse into this annex – to complete it, and also to care about Kitties. In 41 days everything was over.
Still "Life is Fine". Keep up enjoying.
Those Responsible:
-        Arsenic Strychnine – programming, some samples and loops, synths, tools, voice, lyrics in things #01, #02, #05 and #06
-        Vladimir Dissonance – violin in "Gloves (Amёba Version)"
-        Malum Torpor – jew's-harp in "Kitties (Part 01)"
Kitties
by
Third Mind Movement
is licensed under a
Attribution-NonCommercial-ShareAlike 3.0 International License
.