Album Description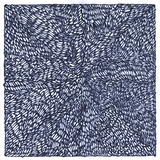 Released:
November 18th, 2008
Electro-experimentalists Thee Contortionists team up with WM Recordings artist Jeff McLeod (solo and Skryxl) for an electronic deep listening experience that will make your head spin in an overwhelming digital/analog delirium. Recorded using a variety of synthesis methods, this pairing yields musical results that are engulfing and rich with sonic texture.
Track 1: Thee Contortionists
Tracks 2-11: Jeff McLeod
Electronics
by
Thee Contortionists vs. Jeff McLeod
is licensed under a
Attribution-NonCommercial-ShareAlike 3.0 International License
.