Album Description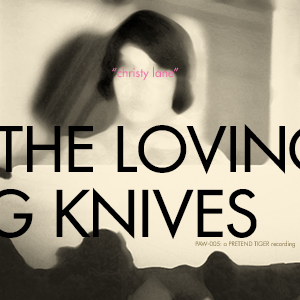 Released:
March 11th, 2016
PAW-005: a PRETEND TIGER recording 
-------------------------------------------------- 
For Christy.
Written, performed and recorded at home by The Loving Knives November 2014 through March 2016.
Players: Marianne Filia is the voice in "Spend The Winter." "Spend The Winter" and "Christy Lane" contain a recording of a train ride to Chernobyl, recorded by Felix Blume. Everything else made by Nick Jones.
Thanks to everyone who contributed to the making of this EP.
Christy Lane
by
The Loving Knives
is licensed under a
Attribution-NonCommercial-ShareAlike License
.
Bandcamp