You came this way:
Home
> Curator:
Dead Bees Records
>
The Left Outsides
The Left Outsides

(1 Albums, 1 Tracks)
Artist
LOCATION:
Camberwell South London, ...
The Left Outsides are Mark Nicholas and Alison Cotton, a duo from Camberwell, south London who have been playing together since the winter of 2003. Mark served in acid expressionists of Arrowe Hill and Alison's considerable viola skills have been put to good use in numerous bands including Saloon, Comet Gain and Mathew Sawyer and the Ghosts.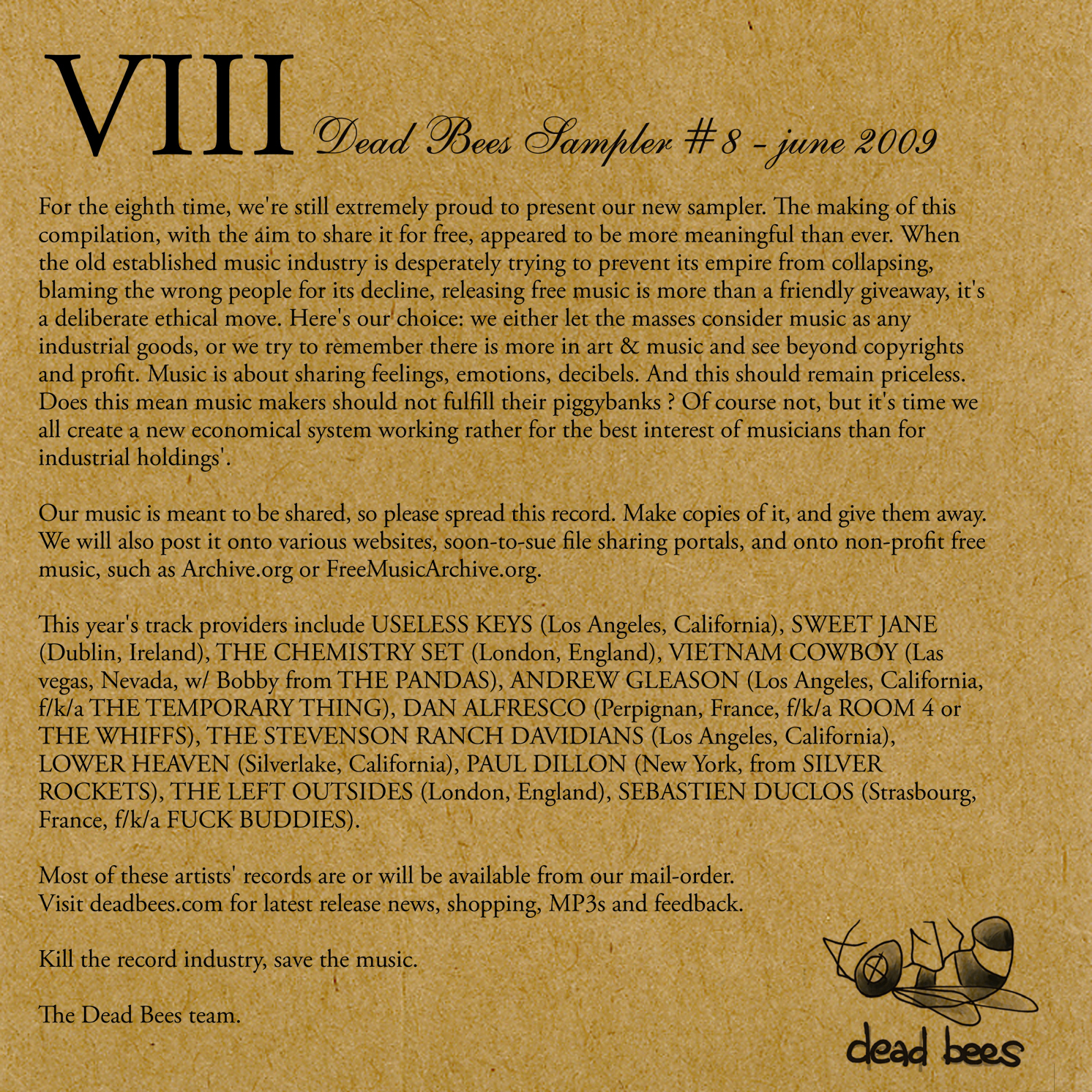 Dead Bees