Album Description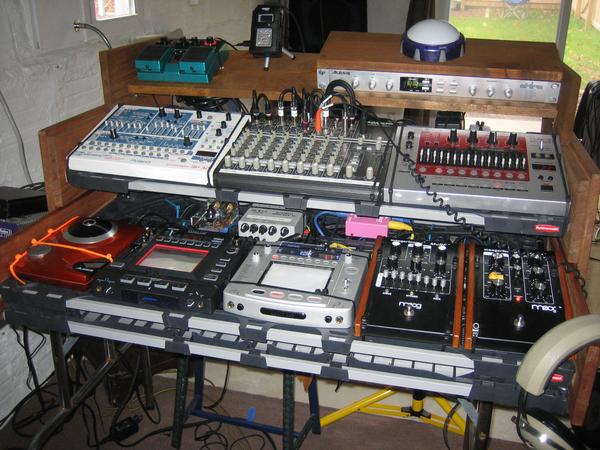 Mega-improvisational/electronica ensemble That Thing Over There, as guitarist Ian Smit describes them, "creates little spontaneous compositions, or at least attempts to, which are cloaked in the ambient /trippy /world beat gone astray realm. The players for this performance are two members of Monkeyworks: Smit on guitar/loops/alterations, and Steve Meltzer on electronic percussion. They are joined by Richie Arlington (Einstein's Music Fair) and Barry Leaman on similar, but certainly personalized instrumentation, respectively. They all have more toys and make more of a racket than should be allowed! The music should be lite, heavy, dark, and the other light! Yep, that about covers it."
Engineered by Irene Trudel.
http://www.wfmu.org/playlists/shows/27999
pic via myspace.com
Radio Program
Live at WFMU on Irene Trudel's Show on 7/21/2008
Live at WFMU on Irene Trudel's Show on 7/21/2008
by
That Thing Over There
is licensed under a
Attribution-NonCommercial-ShareAlike 3.0 International License
.