You came this way:
Home
> Curator:
Oddio Overplay
>
Steadman
Steadman

(1 Albums, 13 Tracks)
Artist
MEMBERS:
Simon
Russell
Dave
James
Chris
Steadman, formerly known as the Dharmas, were a melodic Brit-pop, alternative pop, rock outfit who was compared to acts like Oasis, Garbage, Radiohead, and Suede.
On hearing this album and catching Steadman live, Sir Paul McCartney raved about the band, writing the following:
The band STEADMAN have the SONGS, THE MUSICIANSHIP, THE ENERGY and the ENTHUSIASM to BLOW THE TOP OFF any CLUB or ARENA, and if given a listen, have that RARE quality --
the ABILITY TO DELIVER!
I LIKE THIS BAND!!
P. McCartney
» READ MORE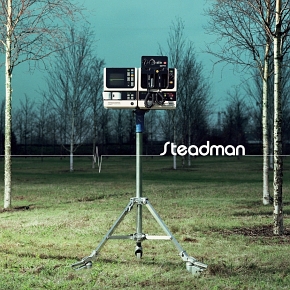 Freeloader Recordings