Album Description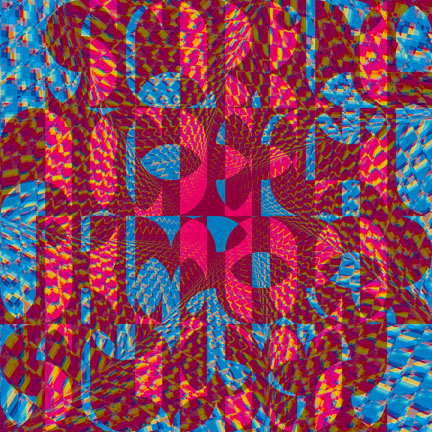 Starring's ABCDEFG-HIJKLMNOP-QRSTUV-WXYZ combines minimalist musical patterns with dreamy poetry to create a new style front-woman Clara Hunter likes to call "sparkle prog." It captures the frenetic energy of the band's live show, but here it is overlain with a new palate of synthesizers, delay effects, drum processing, aux percussion, and vocals that create delicate, but sometimes radical juxtapositions between the lyrical and the experimental. Though songs like "the best" and "aphonia" channel the loud, raw, and repetitive "circus punk" of Starring's early releases, much of this record speaks with a broader sense of expressive depth.
Over the course of the album's six cuts, choruses soar at monstrous heights framed by mechanical and occult trances. Dead jazz turns up with fuzzy 8-bit solos, whistling synths pipe beneath ghostly choral arrangements, viola lines in Turkish modes swoop into ornamented curls and loops, and singer Clara Hunter's girlish vocals whisper the record's secrets with surreal, woozy melodies. Concretely, the album reflects an aesthetic that recalls the classic sounds of European prog rock (Magma, Faust, Neu!), the unhinged grit of 1970's New York no wave artists like Suicide, the earliest cuts from minimalists like Terry Riley and Philip Glass, and even a dose of post-rock's strung-out improvisations.
Album
ABCDEFG-HIJKLMNOP-QRSTUV-WXYZ
ABCDEFG-HIJKLMNOP-QRSTUV-WXYZ
by
Starring
is licensed under a
Attribution-Noncommercial-No Derivative Works 3.0 United States License
.
Northern-Spy Records