Album Description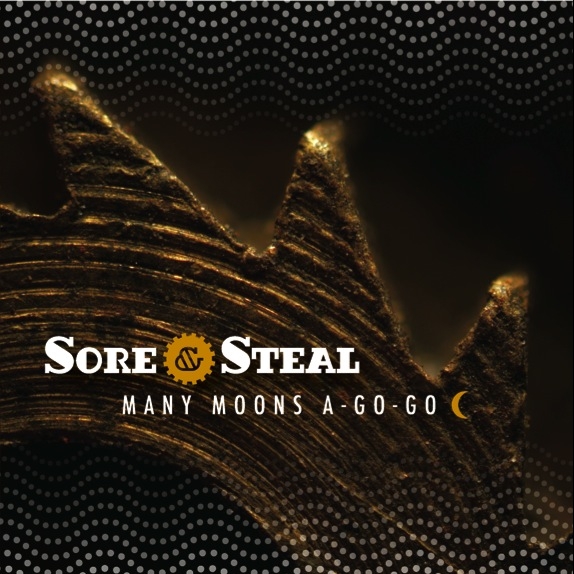 The sessions for Many Moons A Go-Go were recorded 10 years ago. After being remixed several times, these pieces are being released for the first time.
On all the tracks the musicians are as follows: Steal guitar: David Rothon. Musical Sore: Ian Masters
All tracks recorded at Forbidden Planet Studio in Balham, 1999.
Produced by Sore & Steal
Tracks 1, 4-7, 9-12 mixed by Koji Uchida & Ian Masters in Kyoto 2006. Track 2 mixed by Nick Davidson in Bradford 2006. Track 3 mixed by Sore & Steal in Balham 1999. Track 8 mixed by Sore & Steal in Balham & Osaka 2009
PDF artwork available here
Cover design by Robert Weiss: http://www.robweiss.com
Cog photos by Mike Stimpson http://www.flickr.com/photos/balakov/
Contact: soreandsteal@eat78rpm.co.uk
This is a Lime Stereo release. For more informations, go to http://www.limestereo.com
Many Moons A-Go-Go
by
Sore & Steal
is licensed under a
Attribution-Noncommercial-Share Alike 3.0 United States License
.