Artist
LOCATION:
Brentford, England
Slipper is a solo project from Sam Dodson of Loop Guru and Transmitters fame. He is joined in Slipper by many friends, including such luminaries as Rat Scabies, Jym Darling, Neil Sparkes (Temple of Sound), Daniel Lazerus, Linda Finger, Liz Fletcher, and John Woodley.
Biography of Sam Dodson:

The first record Sam Dodson bought was the single "The Night Has A Thousand Eyes" by Bobby Vee. His first album was"A Hard Days Night" by The Beatles. His first gig was The Rolling Stones in Hyde Park.
In 1977 he was a founder member of the Transmitters and they recorded two sessions for the late great John Peel....
He also served as sometime Good Missionary with Mark Perry. Sam formed Loop Guru in 1985 with Jamuud who recorded 13 albums and 5 John Peel sessions and toured extensively.
Sam's first solo project Slipper released "Invisible Movies" on the Aphex Twin's Rephlex imprint. Slipper have gone on to release a further 4 albums.
Sam's latest project Loungeclash, with Neil Sparkes, are releasing their debut album 'Dread Time Story' on Namaste/ Koch in the USA soon. Sam runs Elsewhen Records, and is first and foremost a music fan.
source: mySpace profile
» READ MORE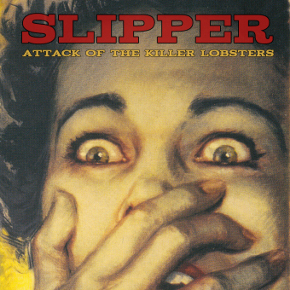 CD Baby