You came this way:
Home
> Curators:
WFMU
/
Primavera Sound
>
Sharon Van Etten
Sharon Van Etten

(2 Albums, 6 Tracks)
Artist
Sharon Van Etten is an American singer-songwriter based in Brooklyn, New York City.
Her songs have been described as having "some echoes of folk tradition but generally in a more personal, introspective space." NPR Music asserts: "Her songs are heartfelt without being overly earnest; her poetry is plainspoken but not overt, and her elegant voice is wrapped in enough rasp and sorrow to keep from sounding too pure or confident."
Van Etten was born and raised in New Jersey where she attended North Hunterdon High School. She moved to Tennessee to attend Middle Tennessee State University, where she discovered a variety of influential music. After moving back home to New Jersey, Van Etten was encouraged by Kyp Malone of TV on the Radio to pursue a career in music.
Her official debut, Because I Was In Love was released in spring 2009. In April 2009, Van Etten performed vocals and guitar for the song "Coming Home" written by Jeremy Joyce for the feature film "Woman's Prison."  In August 2009, she appeared in Hospice, the critically acclaimed album by indie rock group The Antlers and performed vocals on the track "Thirteen". In January 2010, Van Etten was a featured artist on Weathervane Music's Shaking Through Web Series. On September 21, 2010 she released her second album Epic. She also contributed backing vocals to The National's song "Think You Can Wait" from the soundtrack to the film Win Win in 2011.
Her third studio album, Tramp, was released on February 7th, 2012 on Jagjaguwar. Tramp was produced by The National's Aaron Dessner, and recorded in his studio over the period of several months. After the release of the album, she will embark on a tour beginning in Philadelphia. The album features guest appearances from Aaron Dessner, Bryce Dessner, Matt Barrick, Zach Condon, and Jenn Wasner. In regard to the album's guest appearances, Van Etten told American Songwriter magazine, "People may think 'They got this star-studded cast,' but what it boils down to is that they're friends that wanted to participate on this record." "Tramp" debuted at No. 75 on the Billboard 200 charts.
[via Wikipedia 5.1.2012]
» READ MORE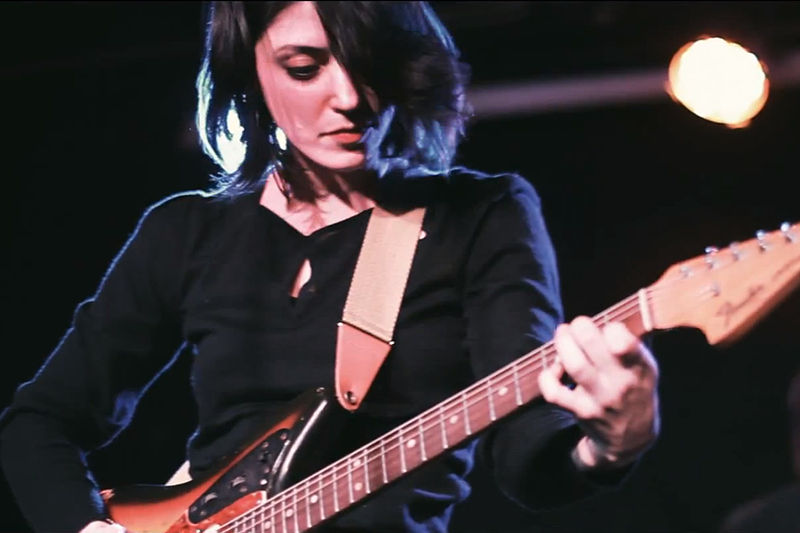 Sharon's album "Tramp"