Album Description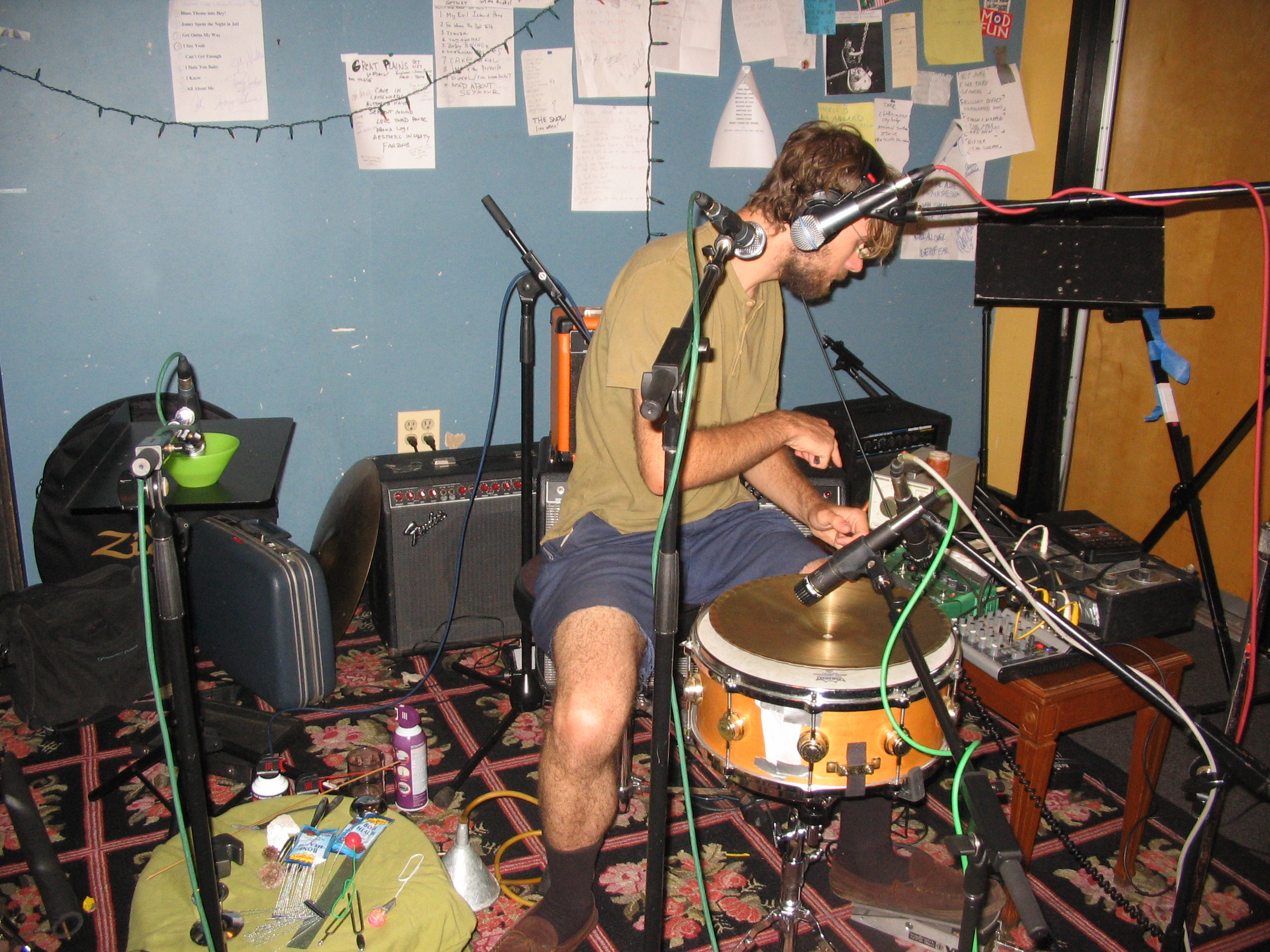 Experimental percussionist and electronic composer Ryan Jewell hails from Columbus, OH. Jewell performed solo, with a snare drum (but no sticks), Emergen-C in a bowl of water, a microphone in his mouth, and various unnameable instruments. Check out the video excerpt:
Jewell was last here in December, drumming with his housemates in Psychedelic Horseshit (BT posted video here). I posted some of his music on the blog here.  He has released solo work on labels from Chocolate Monk to Teen Action, and his extensive list of collaborators includes C Spencer Yeh, Tatsuya Nakatani and Greg Kelley.
Live Performance
Live at WFMU on Talk's Cheap 7/28/2008
Live at WFMU on Talk's Cheap 7/28/2008
by
Ryan Jewell
is licensed under a
Attribution-NonCommercial-ShareAlike 3.0 International License
.
WFMU playlist/streaming archive
WFMU's beware of the blog