Album Description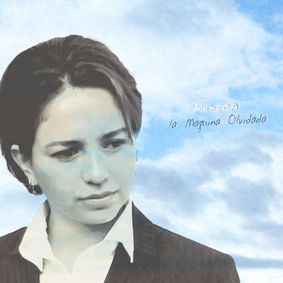 Released:
September 15th, 2009
Rebeca makes the music her heart tells her to make. She stands for hope, happiness, and harmony. She believes in standing up for what is right. and that what is right is not in question, indivisible, under God. Rebecas native language is Spanish, and she has thankfully assisted me in the work of translating the lyrics into English, to be useful to peoples whose first language is English.

Rebeca Bolanos Cubillo & Robert Demes II.
We are dilletantes, in the antique sense of the word, which refers to people doing things because the like it. from the root word "delight".
Album
La Maquina Olvidada
La Maquina Olvidada
by
Rebe
is licensed under a
Attribution-NonCommercial-NoDerivatives (aka Music Sharing) 3.0 International License
.