Album Description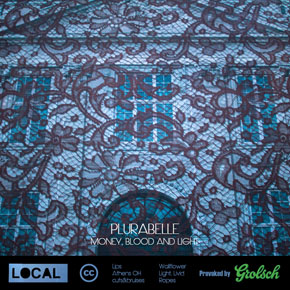 Released:
December 3rd, 2012
EP-ul este un soundtrack imaginar pentru o scenă din romanul "Remainder", al lui Tom McCarthy. Personajul principal se îmbogățește în urma unui accident, dar nu-l mai bucură nimic din ceea ce-i bucură pe oameni, așa că angajează actori și rejoacă scene din viața sa pe care și le aduce aminte pe jumătate, într-un decor construit cu mulți bani. Într-o scenă e prăbușit pe asfalt, iar când ridică ochii, primul lucru pe care-l vede este firma luminoasă "Money, Blood and Light". Corelarea aceasta cu anumite scene ajută artistul să creeze o legătură emoțională cu sound-ul. Asfel că, EP-ul surprinde căutarea personajului după bucuria supremă, dar nu este o fugă printr-un neant muzical, ci e foarte unitar și are amprentă stilistică.
Album
Money, Blood and Light [LCL14]
Money, Blood and Light [LCL14]
by
Plurabelle
is licensed under a
Attribution-NonCommercial-ShareAlike 3.0 International License
.