Album Description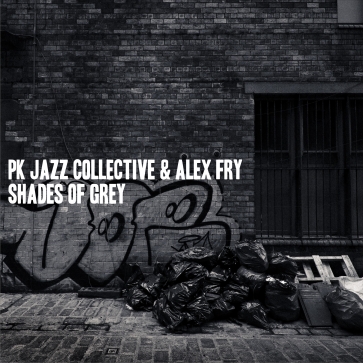 Released:
December 11th, 2013
История сотрудничества гения-одиночки и дебошира пьяницы, настолько завоевала публику, что срочно пришлось писать продолжение.
Shades Of Grey - это самый настоящий нуарный детектив в стране зазеркалье, происходящий в не времени и пространства. Мы побываем на грязных улицах и в прокуренных заведениях ретрофутуристического мегаполиса под названием Southern City. Попадем в сложно запутанную интригу и узнаем ужасную историю телефонного звонка. И конечно действие не обойдется без психоделических боевиков.
Вам придется поразмыслить кто из главных героев действия преступник. А может и нет никого преступника, а может вообще ничего не происходило?..

Alex Fry - vocal
Korotin Vyacheslav - music, vocal
Cover by Alex Fry
Shades Of Grey
by
Pk jazz Collective
is licensed under a
Attribution-NonCommercial-ShareAlike License
.