You came this way:
Home
>
Peaking Lights
Peaking Lights

(1 Albums, 6 Tracks)
Artist
LOCATION:
Spring Green, California
Aaron Coyes and Indra Dunis of California/Wisconsin's Peaking Lights note that their initials spell A.C.I.D. and describe their music as dub-pop-psych. 936, released earlier this year on Not Not Fun and now worldwide by Weird World, takes the duo's distinct hypnotic tapestries -- as weaved for labels like Night-People and Fuck it Tapes -- to more refined heights. In November 2011, Peaking Lights lay down a new album in NYC, stay tuned for 2012.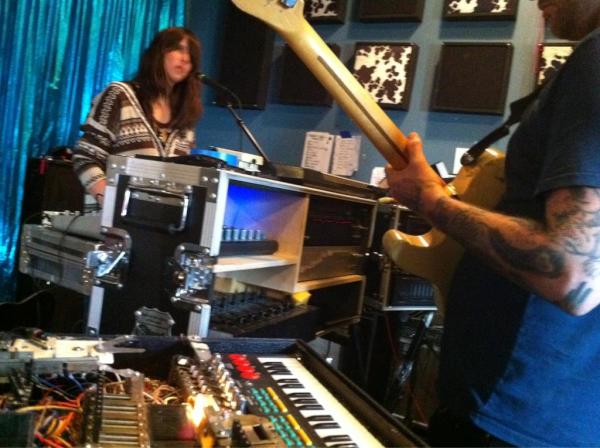 buy 936 (Not Not Fun)
buy 936 (Weird World)