Album Description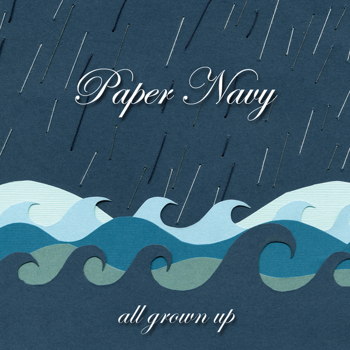 from Paper Navy's Bandcamp profile:
Paper Navy is a folk-pop outfit originating on the fringes of Nashville, TN. With musical influences as divergent as classic country and 1970s era pop, you might imagine something like Bakersfield-Bread. Mmm...yes. Yet, in spite of a flavor that certainly ruminates, this doesn't quite sum up the paradoxically spare albeit lush sound of these guitar-based arrangements. Notwithstanding the occasional touch of telecaster-inspired twang and a few train-roll rhythms, the music on this debut release is more cosmic than country, calling on the subtle effects of atmosphere to soften an otherwise dark airing of views.


From the sweetly seductive "Honey Mead" with it's boozy swing to the Queen influenced pomp of "Tongue Tied," Paper Navy aim to persuade a diverse audience that pop isn't so easily classified, and folk is more of an ethic than an aesthetic. This idea can also be heard on tunes like "Swan Song," "Factories," and the title track, "All Grown Up," which delve into the existential misgivings of Everyman while remaining pleasantly listenable and catchy enough to hold on to.


This project was recorded in a ramshackle rehearsal space (that also serves as a laundry room) by Shawn Anfinson (vocals, acoustic guitar), Brandon Harris (guitars, bass) and Simon Lynn (drums, bells). They are now joined by Jim Elrod (bass), and Jeff Weems (keys).
All Grown Up
by
Paper Navy
is licensed under a
Attribution-Noncommercial-Share Alike 3.0 United States License
.