You came this way:
Home
>
P.K.14
P.K.14

(1 Albums, 1 Tracks)
Artist
MEMBERS:
Vocals: Yang Haisong
Guitar: Xu Bo
Bass: Shi Xudong
Drums: Tan Tan
P.K.14 occupies a space in Chinese music that might be analogous to that of Talking Heads or Television in the 1970s New York music scsne.  Only frontman Yang Haisong remains from the band's original line-up, he is generally considered to be the epitome of P.K.14's aesthetic approach to art and music.
2009 was a groundbreaking year for the band, with their first US tour including sell-out dates in both New York and Washington DC. 2010 includes a return to the U.S. for a west coast tour, and an appearance at SXSW.
via http://www.maybemars.com

» READ MORE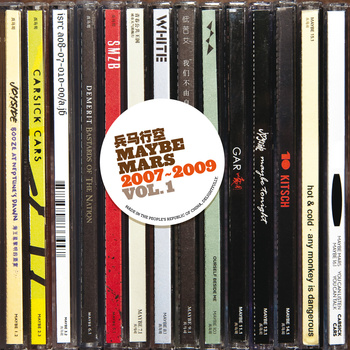 Maybe Mars Distribution