Artist
Marco Puccini (Oto) starts to approach music langauges after his long collaboration with the Theatre Company Krypton (one of the most vanguard and popular theatre company in Italy in the '80s) for which he realized sounds tracks of the shows ("Iconoclast" in collaboration with Marco Messina from 99 Posse and "B" written by Giampaolo Spinato).
He collaborates with some of the most important performers of the internation scene like FrankoB e Stelarc.
He actually experiments its compose search on electronic sound and he collaborates actively for the sound design with the video productions of "The fake factory" (Milano/Firenze).
» READ MORE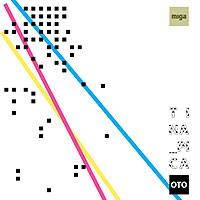 MIGA Records