Album Description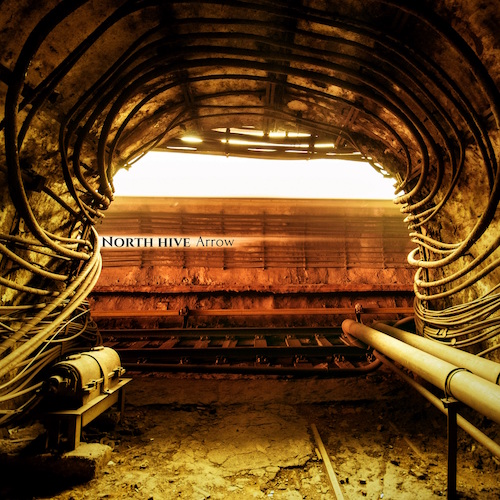 About release:
I think, while working on this release I've finally approached the line beyond which my own role in the process of creation is minimized. During two working months the overall concept was changed so many times, that I've finally realized there's no need for it. Sometimes the material seemed to evolve separately, on its own, leaving me only a mechanical work to record what was happening.
About project:
North hive is an electro-acoustic project established on May 2012 in Saint-Petersburg. The project is vigorously developing within such directions of electronic music as Ambient, Drone and Soundscape. Great attention is paid to details of the sound atmosphere and timbral modulation. The project is principally engaged in studio work and sound design, and takes part in different audio-visual installations as well.
Discography:
North hive - Snow melting time (2013)
North hive - Cera Alba (2013)
North hive - Immersion (2014)
North hive & Tile shore - Homeworld (2015)
North hive - Gaia (2015)
North hive - Arrow (2016)
All Sound & Music by Anton Berkov (North hive)
Cover art photo by Victor Sukhorukov (www.tankizt.com)
Links:
http://northhive.bandcamp.com/
http://soundcloud.com/north-hive
Arrow
by
North Hive
is licensed under a
Creative Commons Attribution-NonCommercial-NoDerivatives 4.0 License
.