Album Description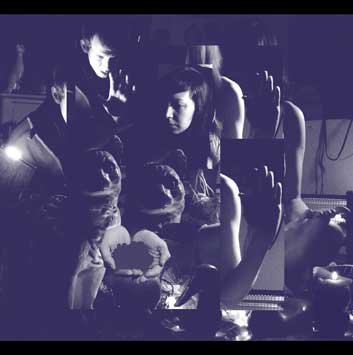 Since it's initial 2007 release, Naked on the Vague's debut album '"the Blood Pressure Sessions" has gone on to floor people across the globe landing them with a enviable vinyl re-issue on the influential US imprint Siltbreeze. The album is a deep dive into the depths of apocalyptic pop and psychedelic weirdness. Disparate vocals grip onto stabbing keys and menacing hook-laden bass lines, pushed on by a relentless drum machine, far past its warranty period, giving the whole of their sound a sonorous curtain of ecstatic foreboding. Essentially a 'punk assault ranging from some almost dance-able short and sharp 'hits' to gloomy extended freak-outs. Lucy and Mathew take direction from where the short lived no-wave movement ended, expanding on what that imploded scene could have garnished had it not succumbed to its own fatalistic shortcomings.
"'like something from a claustrophobic horror-movie soundtrack' Pitchfork
"'Co-ed duo wanderings of a decidedly dark and altogether chilling nature, either bending in a beautifully ebbing continuous tone meander, or thumping chest with steel-eyed intensity'" - Dusted
"This is the type of noise that compels people to cut themselves, writhe on the floor, dance and laugh, all within the same moment." - SKYSCRAPER.
"if this was released 30 years ago, it would be studied and discussed with fervor just as other No Wave classics are getting treated today." - Jackson Glass
Album
Blood Pressure Sessions
Blood Pressure Sessions
by
Naked on the Vague
is licensed under a
Attribution-Noncommercial-Share Alike 3.0 United States License
.