Album Description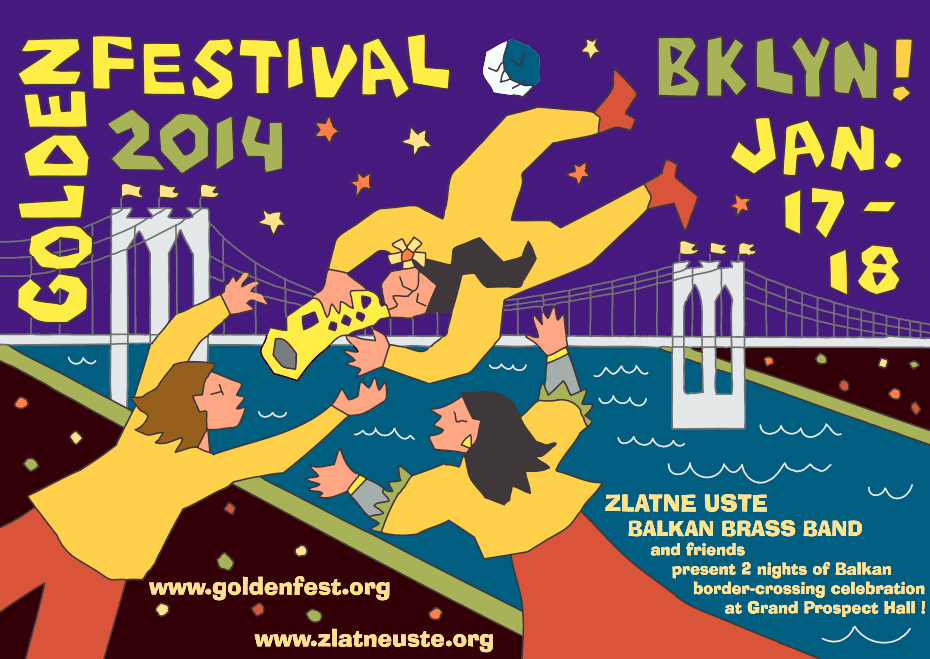 Released:
February 20th, 2014
WFMU's sixth annual live broadcast from Brooklyn's legendary Balkan and East European music and dance blowout! Golden Fest is a massive two night gathering of musicians, folk dance enthusiasts and fans held at the spectacular Grand Prospect Hall in Brooklyn's South Slope. WFMU brings you live performances from the Atrium room.
Album
Live at the 2014 Golden Festival
Live at the 2014 Golden Festival
by
NY Bulgarian Women's Choir "Yasna Voices"
is licensed under a
Attribution-Noncommercial-No Derivative Works 3.0 United States License
.