You came this way:
Home
> Curators:
WFMU
/
ccCommunity
>
My Bubba & Mi
My Bubba & Mi

(2 Albums, 15 Tracks)
Artist
LOCATION:
Copenhagen, Denmark
MEMBERS:
Gudbjörg Tomasdottir
My Larsdotter
My bubba & Mi are a daringly sweet pair of ladies, whose songs are slow and easy, teasing and pleasing. They met in Copenhagen when Bubba moved into My's apartment by chance a couple of years ago, started spending evenings together humming homely hymns, and soon found themselves in Italy making a record; the very lovely 'How it's done in Italy'. Since then they have been touring around Europe, impressing and charming at Iceland Airwaves and Eurosonic, Into the Great Wide Open in Vlieland and The Band Room in Great Britain.
Mhm; Bubba and My; two singing and string playing cake baking smileful feminines from Iceeland and Sweeten. Bubba plays the guitar, and the banjo, and My has a really old table harp. And they sing! Sweetly and simply, songs that stroke you like a banana cream pie, and the sound of wood, and remind you of a great grandmother's perfume. My bubba & Mi call them lullabies from the countryside, with 1 part sweet talking, 1 part mumbo jumbo and 1 part pure wisdom. Latest enjoyable on this summer's single 'Bob', and soon on juicy new EP 'Wild & You', recorded in a dense fruitful garden in the Netherlands, their stuff is silky like and tickling. The 'Mi' in My bubba & Mi changes with the seasons, and you never know who to expect if you're lucky enough to catch them on tour. Could be psychedelic rock n' roll Mia, or Ida dancing with the stand up bass, antique Greek Inga, or most likely lately, the Tangarine Twins, straight from the Dutch jungle!
Pretty soon My bubba & Mi will board the ship to embrace America, swinging by Hollywood and Dollywood, and appearing at Yankee stadium, along with performances at the more regular venues. From the great North to the wild West! But first, another Europe tour in Germany, the Netherlands and Italy, with the charming twins and the new EP, that they recorded together. Next year; Japan and a back-to-the-roots tour on Venus!
» READ MORE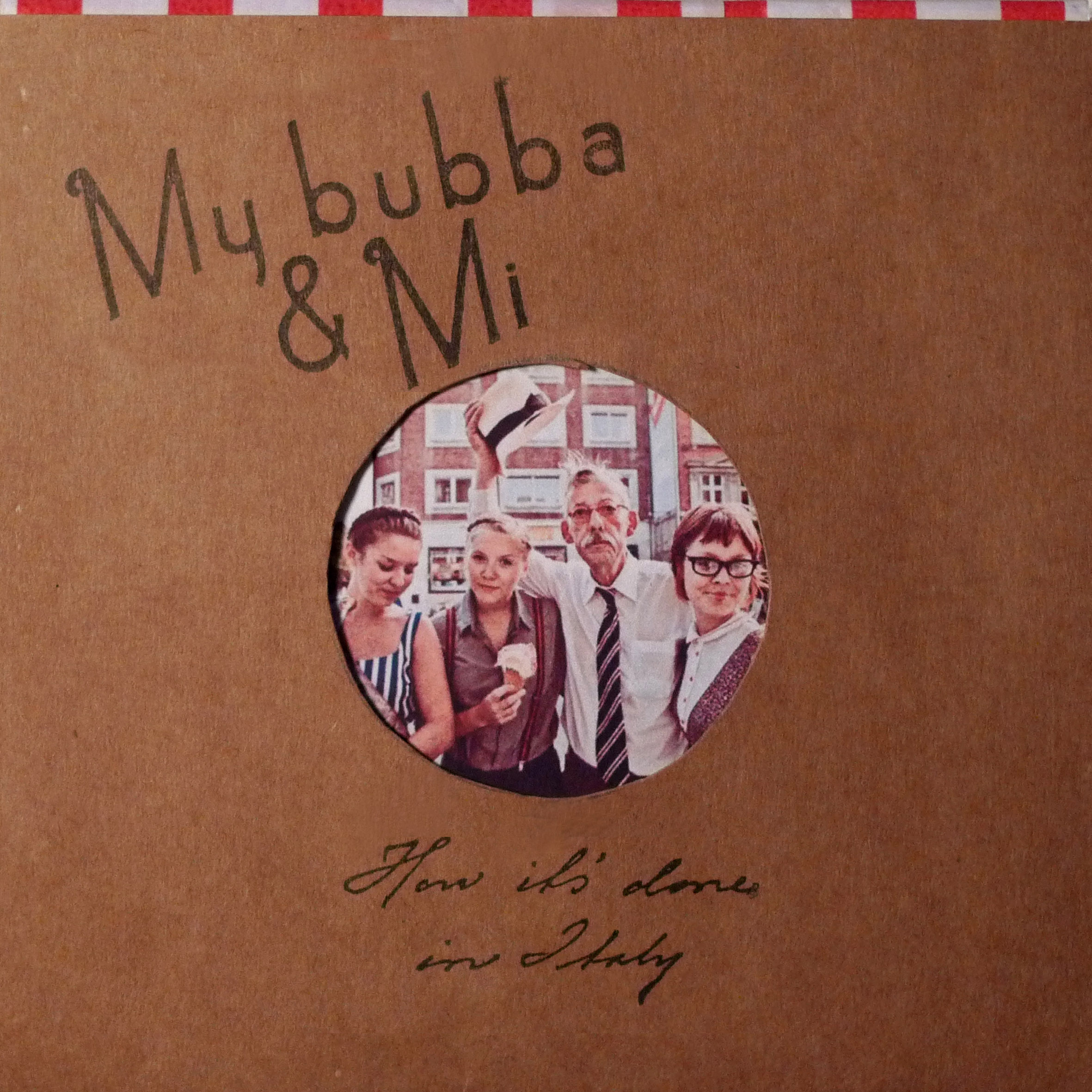 Bandcamp