Album Description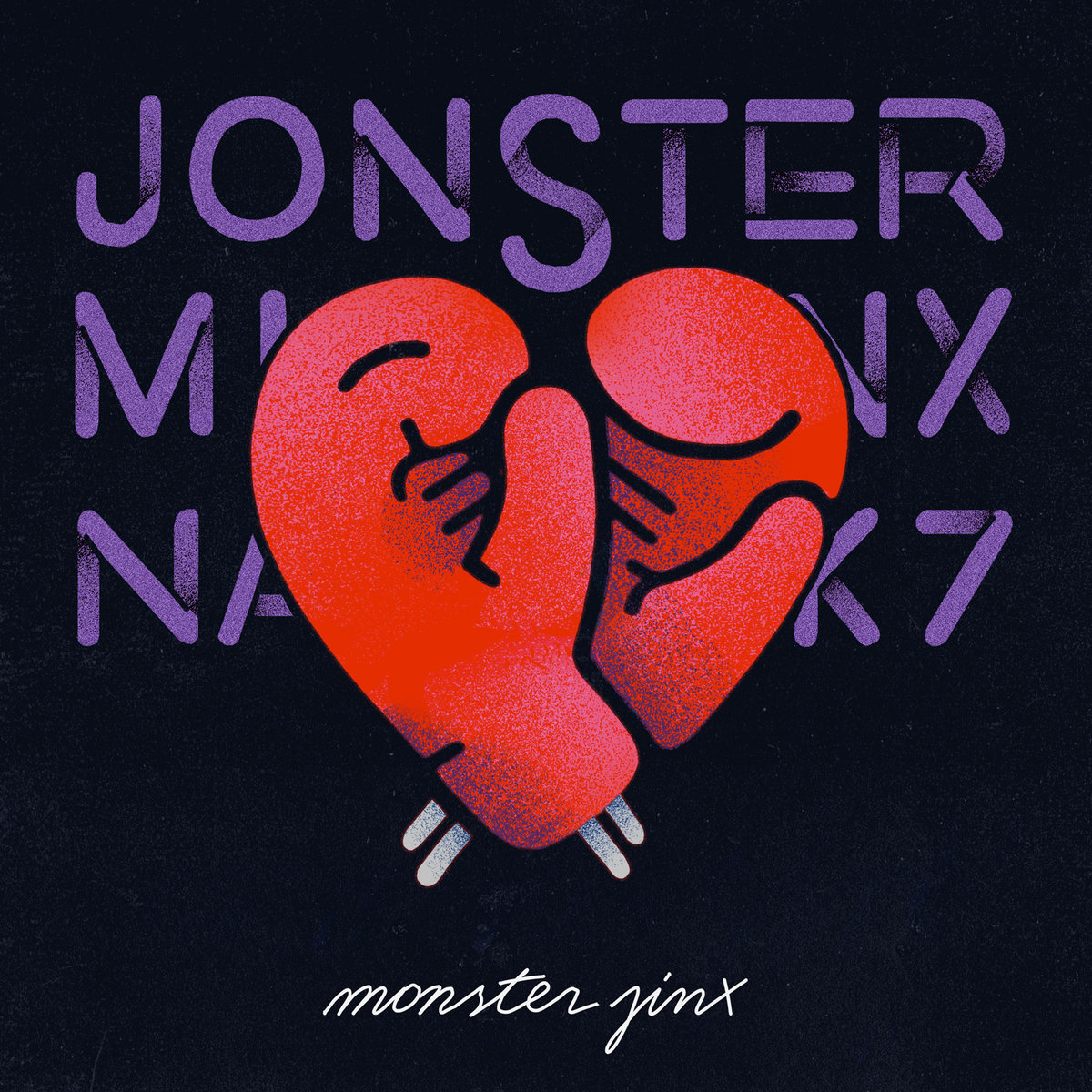 Released:
December 16th, 2015
PT: Depois de 8 anos de actividade enquanto editora, a Monster Jinx apresenta finalmente o seu primeiro disco produzido colectivamente, "Jonster Minx na K7 Vol.1", encabeçado pelo single "Michael Jordan", que se sucede ao avanço "Tinto Cão" (2013) e à curiosidade "Venera o Diabo, Faz Festas a Gatinhos" (2012).

Elaborado ao longo de 3 anos, "Jonster Minx na K7" dá voz aos rappers Stray, J­K e Pulso e conta com produções dos representantes da casa DarkSunn, Taseh, Roger Plexico, OSEB, No Future e Raez e, ainda, do internacional Keyboard Kid (mais conhecido como produtor de Lil B).

Pensado­ como um "verdadeiro álbum de rap de grupo", homenageando até a antiga tradição dos interlúdios abundantes, Stray e Spark funcionaram como produtores executivos do disco, supervisionando a marca sonora para garantir o tom unificador da identidade da Monster Jinx.

Ace (Mind da Gap), Maze (Dealema), Dom Rubirosa e Philly Gonzalez (Governo Sombra) e Real Punch (Tribruto) são os convidados do disco. Surgem, no entanto, numa única faixa, "Monstro Roxo", uma verdadeira posse cut, pensada em modo "dream team" dos anos 90.

"Jonster Minx na K7 Vol.1" é uma viagem livre pela matéria que une todo o universo roxo, mostrando os seus artistas como nunca os vimos antes: sem censura e nos seus registos mais honestos, lembrando a paixão do rap pelo rap e sem medo de esmurrarem o que tiverem de esmurrar.
Jonster Minx Na K7
by
Monster Jinx
is licensed under a
Attribution-NonCommercial-ShareAlike License
.
Permissions beyond the scope of this license may be available at
http://www.monsterjinx.com
.