Album Description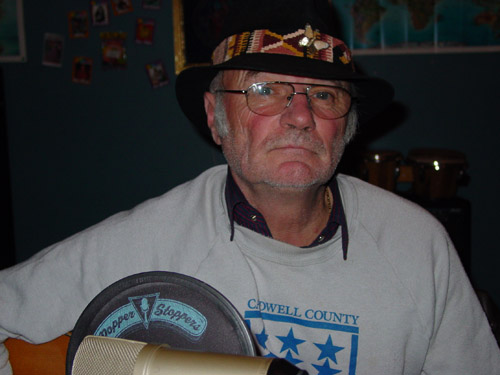 Released:
December 12th, 2005
Recorded:
December 12th, 2005
British folk singer Michael Chapman recorded a string of celebrated records for the Harvest, Deram, and Decca labels beginning at the end of the 1960s. In 1970, renowned BBC disc jockey John Peel named Chapman's Fully Qualified Survivor as his favorite album of the year. Fresh from his first New York shows in over three decades, Michael performed a solo acoustic set, discussed his long musical career, and shared anecdotes about his friendships and collaborations with John Fahey, Bridget St. John, legendary Memphis producer Don Nix, Elton John, Maddy Prior and Rick Kemp of Steeleye Span, Bert Jansch, John Martyn, Mick Ronson from the Spiders From Mars, and others. (http://www.wfmu.org/playlists/shows/17341)
Live Performance
Live at WFMU on Hatch's Show on 12/12/2005
Live at WFMU on Hatch's Show on 12/12/2005
by
Michael Chapman
is licensed under a
Attribution-NonCommercial-ShareAlike 3.0 International License
.