Album Description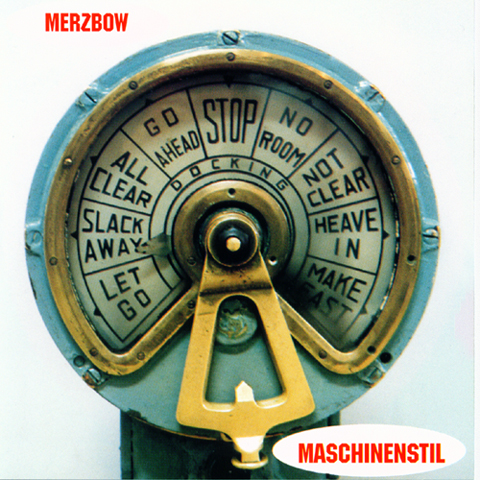 "'stormy monday' was a title taken from first track of lee michaels album (a&m 1969), cause this composition is looks cluster organ sound! this organ sound was made by 5 oscillators unit, ring modulator and of 20 pitch shifters and enhancer, limiter, drum sound which sampled on 1 second sampling delay was taken from terry bozzio drum solo on 'hands with hammer' which featured on frank zappa 'you can't do that on stage anymore vol.3 (zappa records). i was very liked that drum sound. so, recently i often used bozzios sampling on stage as previous European tour.
'shin kawasaki' was inspired from landscape of shin-kawasaki industrial city. i recognized this station first time when i back from yokosuka by fast train of yokosuka line. i used drum machine(tr606). also used exd electro drum kit for bass sound. these equipments are sound very techno pop in early 80s. my composition was inspired from equipments too." - Masami Akita.
Maschinenstil
by
Merzbow
is licensed under a
Attribution-Noncommercial-Share Alike 3.0 United States License
.
dual plover