Album Description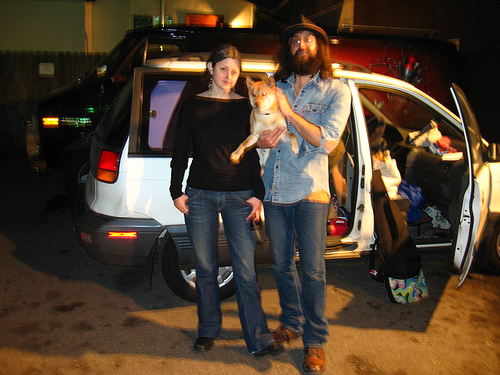 Recorded:
February 14th, 2007
MV & EE, known in the civilian realm as Matt Valentine & Erika Elder, are far from anything civil. They are hardcore but not in the harsh way. They're serious mellow masters. They get so deep down in chill that when their messages reach the surface they're all wrapped up in clouds and vines of vibrations shimmering with the energy of the Earth at its most ahhhhhhh. MV&EE's most recent album, with backing posse the Bummer Road, is called "Green Blues" and further proves our theory that these people are perfectly in tune with the tone of flow. They brought these vibes + their lovely puppy to dublab for a candlelit session of high hits. Dig on it deeply.
www.ecstaticpeace.com/mvblast.html
www.myspace.com/mveebummerroad
Live Performance
live on dublab 02.14.07
live on dublab 02.14.07
by
MV + EE
is licensed under a
Attribution-Noncommercial-No Derivative Works 3.0 United States License
.