Album Description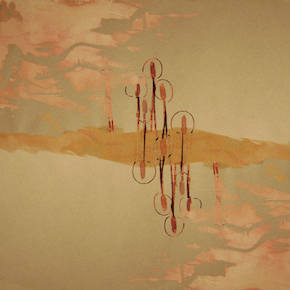 Lately Kind of Yeah - Two Shapes Apart (VULP-0134)
Following up from The Lost Adventures of Vexx, Two Shapes Apart is another entry in the Lately Kind of Yeah archive series.
While The Lost Adventures of Vexx is electronic, Two Shapes Apart goes acoustic. In turns mellow ("Cracked End"), as the cover art suggests, and more haunting ("Silk of Twins"), this release offers a selection of sketches that show an artist in progress. The warm and introspective "Door of the Alien" is my personal favorite.
Words from the artist:
"Somewhere at age 15, I heard Dramamine by Modest Mouse and sank into the rabbit hole of indie rock. The songs were perfect to learn for sloppy guitarists, and evoked a melancholy I hadn't yet felt in music. Everything I've written on guitar is derived from that root in some form.

Two Shapes Apart is a collection of my first guitar instrumentals, played on my mom and dad's guitars and crudely recorded though headset microphones. I was self-taught and strongly averted theory, learning to play solely through covers like Cowboy Dan and Master of Puppets. My hope is that this could help inspire others still learning their instrument to keep recording, and to record often."
Two Shapes Apart
by
Lately Kind of Yeah
is licensed under a
Creative Commons Attribution-NonCommercial-NoDerivatives 4.0 License
.