Album Description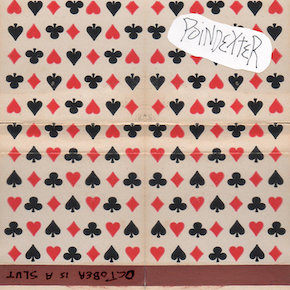 Released:
August 30th, 2019
Part of the Lately Kind of Yeah archive series.
Demos they may be, Poindexter is awash in alternately warm, comforting and chaotically aggressive guitar fuzz and droney effects. making for a murky, dreamlike experience and yet another side of Lately Kind of Yeah.
Words from the artist:
"Loose companion record to the Holy Page release, Derzyklus. Leftovers and demos grotesquely mixed as pulled from an old cassette tape, some related to the original triangle story. 'Long Live' through 'Goner' were meant to be on Derzyklus but were pulled for a shorter length."
Poindexter
by
Lately Kind of Yeah
is licensed under a
Creative Commons Attribution-NonCommercial-NoDerivatives 4.0 License
.